Last Updated on 21st September 2009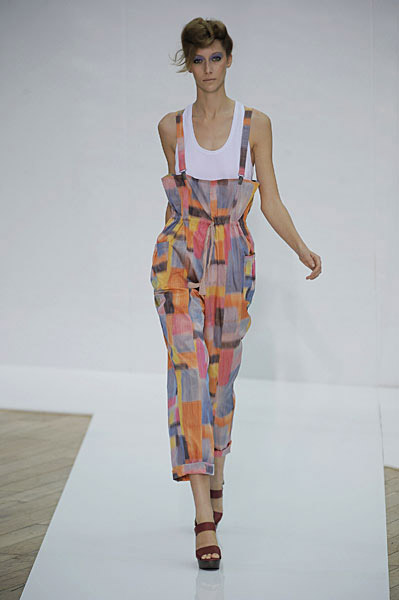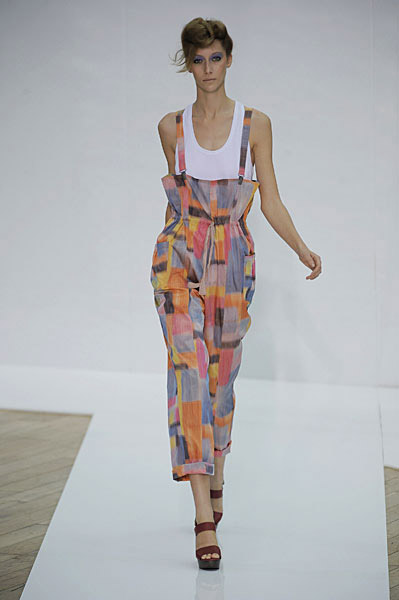 This show made me nervous, last season Nicole Farhi suddenly and dramatically reworked her standard style into something fresher, more cutting edge. It was exciting, and I wondered if she would continue this feel through into Spring Summer. Was it as strong as Autumn Winter? No. Was it a let down? No.
This was not groundbreaking, and was reigned in somewhat. But it was a charming collection and had an optimistic feel to it. When I compare it to the last Spring Summer range it is a vast improvement, thankfully there was not a stripe to be seen, well almost.
Instead pastels worked together in simple, clean lines. The prints were gentle and created a really casual look. Oversized chunky bangles added structure to the relaxed styles.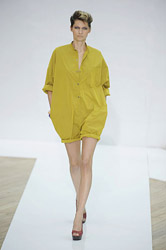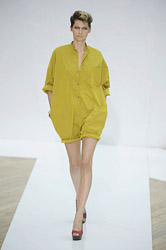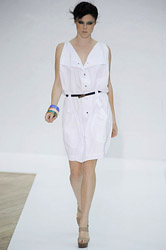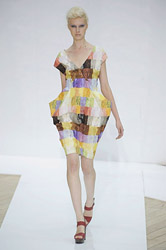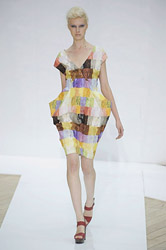 The playsuits were without doubt the best pieces. They felt youthful, sassy and really wearable.
It did however lack a certain punch. Nothing was wrong but nothing stood out so much that it caught your breath. It failed to grab me like Autumn Winter did. Although Farhi fans who may have been put off by last season will love this one. Spring Summer returns Nicole Farhi to her classic looks but in a much more fashion focused way.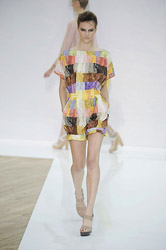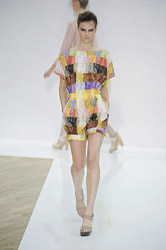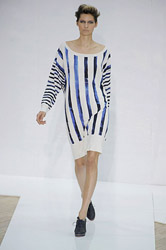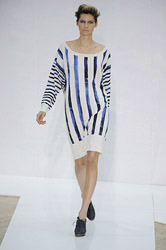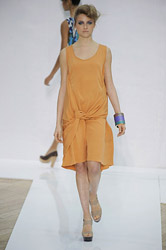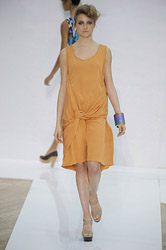 It will be exciting to see where next season takes us.