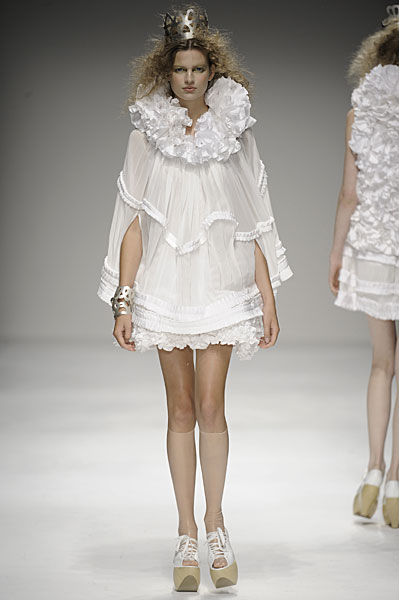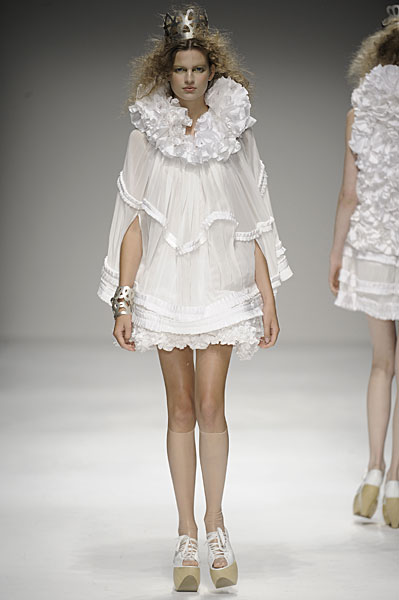 When the show started the music that boomed out of the speakers really reflected the mood of the piece; romantic influence with a definite contempory vibe.
The, models wore dresses that looked like feathers, ethereal feather-like head pieces, billowing fabrics that fell on their tiny frames in a floaty, flowing way, perfect for a hot summers day. Some garments had embellishments that were beautifully modest; sequins or large rock gems peeking out behind a layer of beautifully coloured fabric.
The beautifully muted colours were described in the shows notes as " chalked hues of tobacco, almond, umber, egg blue, old rose, lichen green, sunset orange and pink.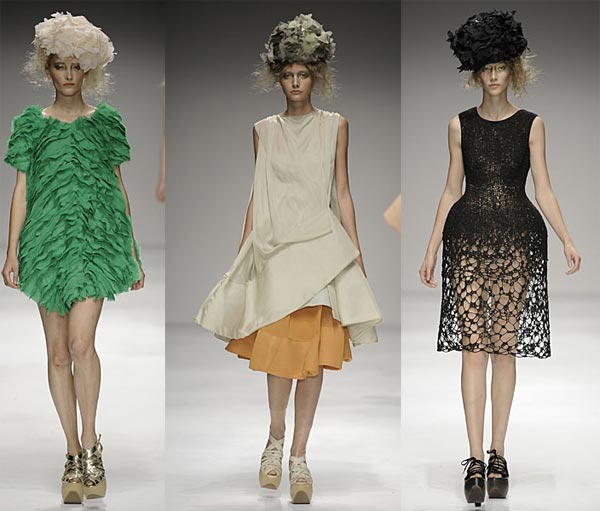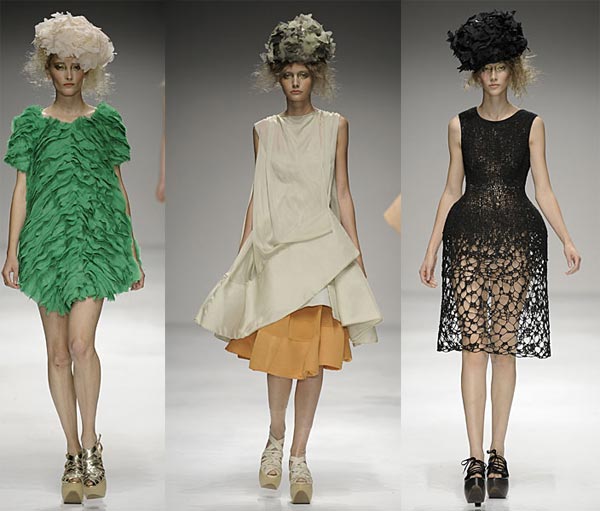 The palette was indeed beautiful and worked in good harmony with the wispy hair and pretty but strong make up.
Again Rocha's collection we saw masculine tailoring, juxtaposed next to the silk georgette feminine dresses which worked well. As well as the soft fabrics there were cage dresses that looked as delicious as spun sugar and judging from the audience's reactions were extremely popular.
The collection also included some menswear that echoed the same charm as the women's collection. gun vests and oversized coats were embellished with rock sized gems, that unfortunately swamped the boyish looking male models.
What I enjoy about John Rocha's collections is that he always adds his extra personal touch in a way that makes you warm to him. The running theme was an Irish influence as Ireland is Rocha's home base, which was a sweet touch. Especially the infiltration of the Claddagh ring design which could be found on tiaras and crowns, that sat perfectly on the model's bouffants.