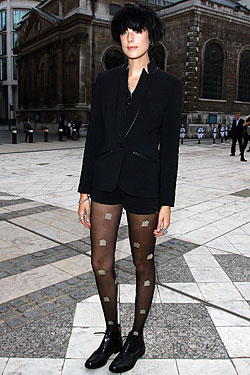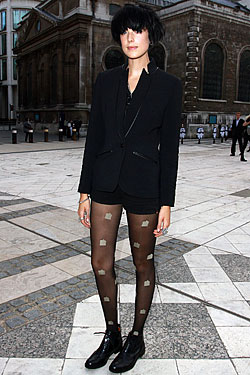 Supermodel Agyness Deyn has ditched her iconic white-blonde hair and gone a whole lot darker; black, in fact.
The British style icon , who's been taking a break from modelling in New York recently , sported her inky black crop as she made her appearance at London Fashion Week for best pal Henry Holland's House of Holland show.
According to her twitter page, Deyn's been playing run-around for the House of Holland team, who were still creating the collection in the HOH office just hours before the show.
She wrote: "Starbucks trip to get supplies for HOH team! I asked for a lot of coffee and they gave me 4 litres in a professional catering container!
Sounds like it was all go, go, go. We're so pleased to see the Manchester model land her feet firmly back on London turf. Perhaps Agyness' new do is a back-to-London re-style, perhaps she just fancied a change; either way, she pulls it off far too well with her usual effortless charm.
[Images]