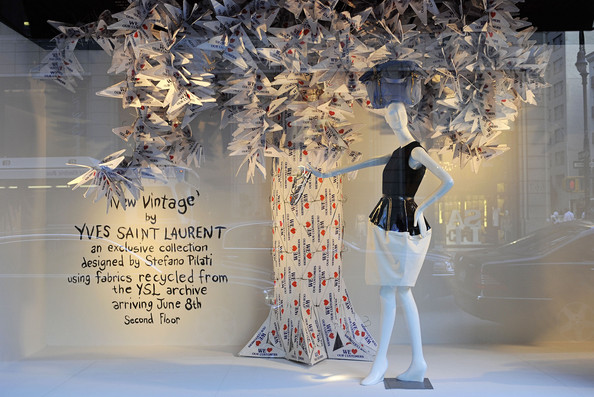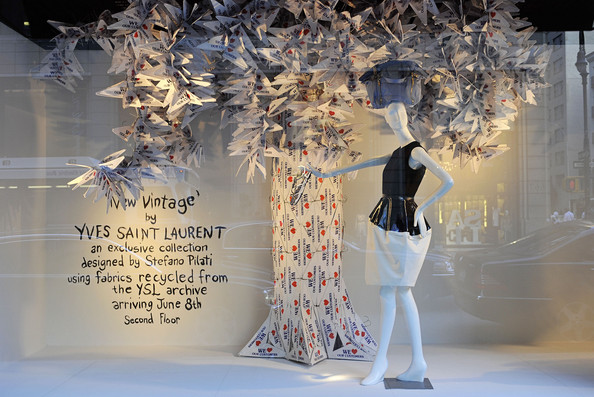 Parisian fashion label Yves Saint Laurent will re-cut some of its iconic styles for their holiday retail collection 'New Vintage'.
The New Vintage line comes after the success of a similar collection designed for Barney's last June, which sold out in a matter of days, but this time, it's launching on a much larger scale.
YSL's New Vintage collection, designed by Stefano Pilati, will reuse left over fabrics to form new pieces, and will consist of a range of earlier styles in a variety of different materials from the fashion firm's archive.
According to WWD, the collection will appear in YSL flagship stores in Paris, London, Milan, New York and Hong Kong from early December.
Is YSL turning all green on us? We doubt it, but credit where credit's due , recycling old materials into new pieces is a great move for the luxury brand. We know what we'll be asking for this Christmas.
[Images]