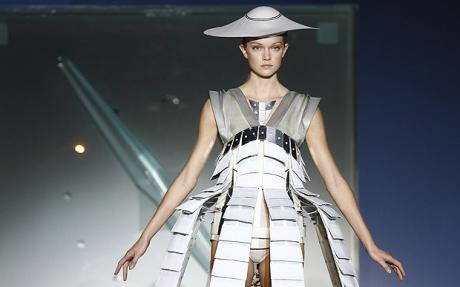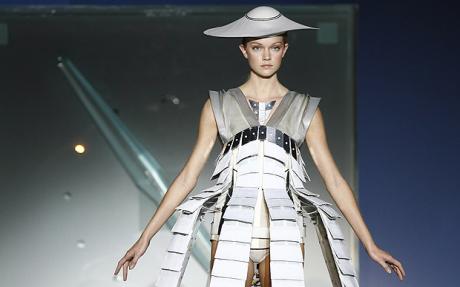 As designers are ever looking to the future for their latest designs, this news really brings a whole new meaning to fashion of the future.
Working with scientists, no less, designer Manuel Torres is exploring the possibility of spray-on clothing, and has already designed prototypes. Apparently, Torres' non-woven fabric is made by spraying benign chemicals directly onto the body, which binds thousands of fabrics across the skin to form disposable garments.
We've heard of disposable fashion before, but this is a whole new kettle of fish to us.
It's not just creating new fabrics, either. According to the Telegraph, research has begun into making the materials responsive, too, so science could provide us with an outfit that interacts with , and controls , the room we're in.
We can also expect clothes that help improve our romantic lives, and T shirts that turn us into portable power stations in the not so distant future.
We can't say this hi-tech stuff sounds too appealing to us, really. We're fans of letting our clothes do the talking, but not the thinking too.
[Images]