Last Updated on 20th October 2013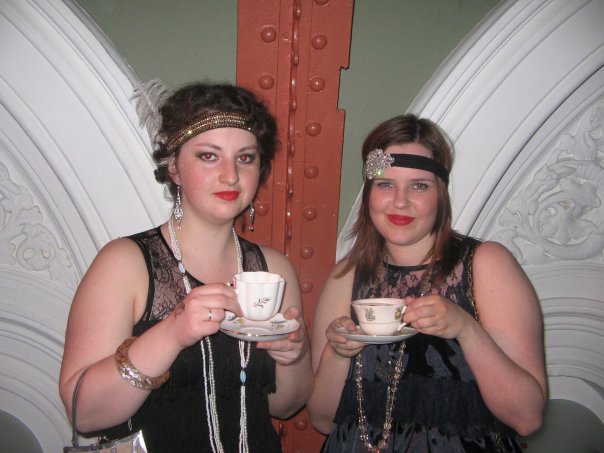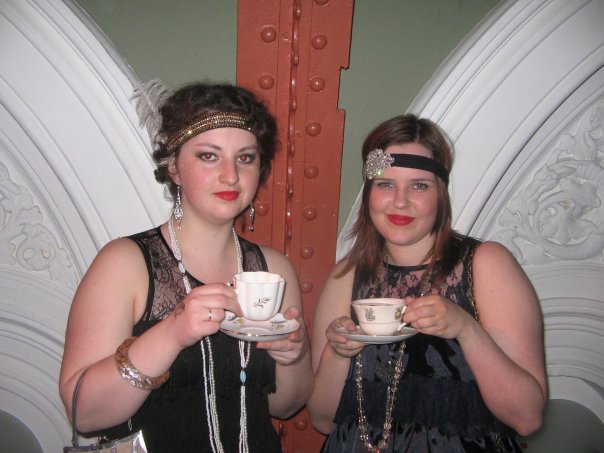 Fancy dress can be stylish. But usually that isn't the point. Turning up looking glam while your pals look ridiculous is against the friendship code of honour. It's bad form.
But not when you go to a club night themed around a particular era. Whatever the decade or theme, it's an opportunity to glam up as much as you possibly can.
And perhaps there are none quite so glamorous as London-based 1920's night Prohibition.
If F Scott Fitzgerald, sequins and tassles and drinking illicit booze while dodging the fuzz are your kind of thing, then this is for you.
To keep the rozzers off the scent of the faux illegal bootleg booze, the venue for the event is kept secret and changes everytime. But wherever the event is held, the night is the same.
Once you're inside the doors of this naughty, underground little soiree there's gambling to be done in the casino, dancing to the live band or the gramophone DJs, or if you manage to find the cocktail menus hidden in the books that adorn the bars, you can sample a cocktail or two. But never fear, if the cops make an appearance, they'll be fooled by the sneaky tatics of the bar tenders who serve the drinks in tea-cups. Lady Gaga eat your heart out.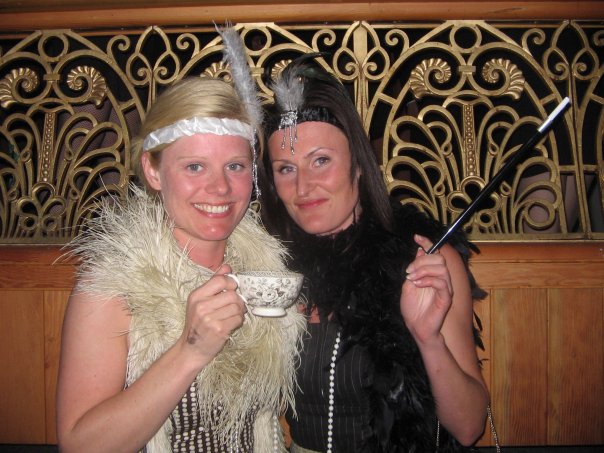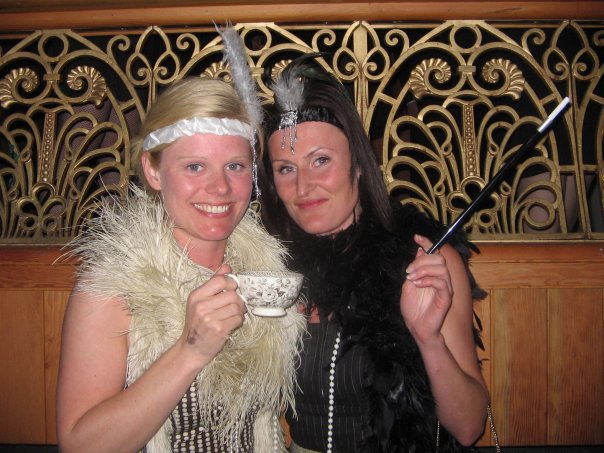 The real fun of course though, is in the dressing up. This is not the place to be half-hearted. With twenties style shoes, fishnets, a tassled flapper dress, beads, a elaborate headband complete with ostrich feather and ruby red lips, my outfit was still perhaps one of the most understated there.
From feather boas to beaded dresses, authentic hairstyles, shoes and bags, to men in pin striped suits and trilbys, there was not one person who hadn't thrown themselves into it. In turn, it's a fabulous place to people watch.
And there, apart from the fun of dancing so furiously to the Charleston that there was a risk of knee dislocation, is the basis of a really fabulous night out. The novelty of being amidst such a glamorous crowd and of being able to dress up as much as you possibly can are an addictive proposition to any girl who loves her clothes, no matter what era she may be from.
The next Prohibition party takes place on November 14th. See the website  for more details. But shhhhhhh, keep it quiet yeah?!