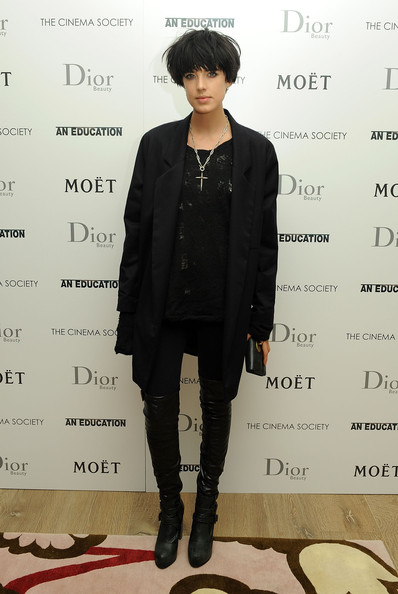 What is it with all these models making the transition into acting? It seems to be the hottest career combination, that's for sure, as news has just hit that Agyness Deyn is the latest model to make the move.
Following in the footsteps of Cindy Crawford, Mila Jovovich and Lily Cole , who recently starred in The Imaginarium of Doctor Parnassus , the British supermodel is set to star in a short film directed by Peter McGough alongside Law and Order's Linus Roache, reports Vogue UK.
The news comes as the Lancashire lass recently made her move to New York, and after revealing she doesn't really 'do' fashion, perhaps this career change was always on the cards. "Fashion isn't me, even though I work in it, she said. "I just want to do whatever makes me happy.
Details surrounding the film have been kept schtum for now, so we'll be keeping our ears perked to listen out for any more updates.