Last Updated on 20th October 2013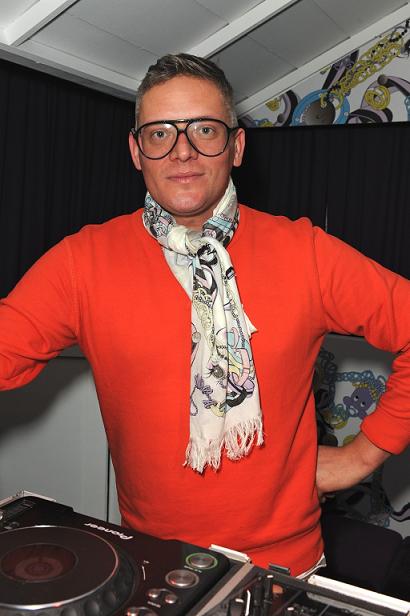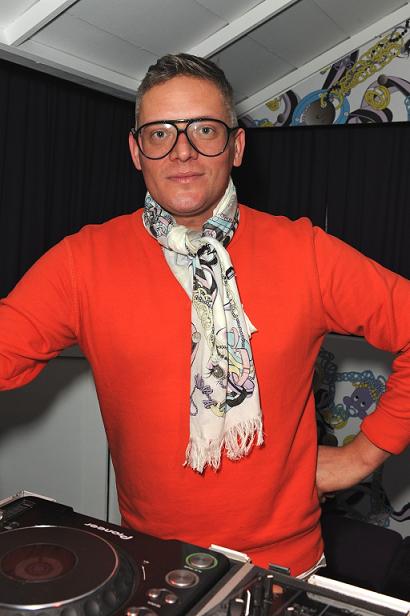 Love fashion and chocolate? This one's for you. Cadbury's have snapped up one of Britain's hottest young talents , none other than Mr. Giles Deacon , to design a limited edition collection for the launch of their new chocolate treats, Cadbury's Dairy Milk Caramel Nibbles. We hopped along to their one-night-only-boutique last night in London's Kingly Street to check the whole thing out.
Decked out in Cadbury-themed colours, the boutique was crammed with cool fashionistas and celebrities* (please see end for details) all desperate to grab a piece of the chocolate action whilst Giles turned out tunes from the DJ boothe, but there was one special lady we were hoping would make a surprise appearance. Sadly, the Cadbury Caramel Bunny didn't turn up, but our attention was diverted to the limited edition pieces on display that Giles has designed.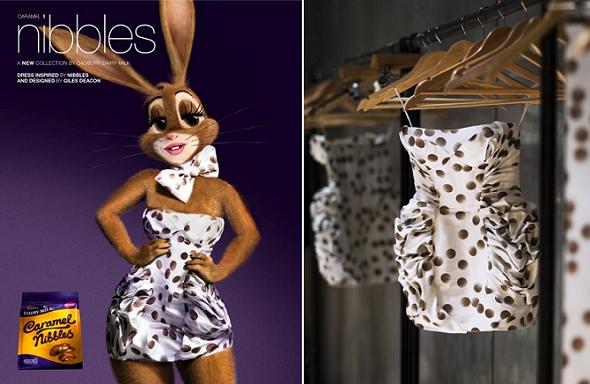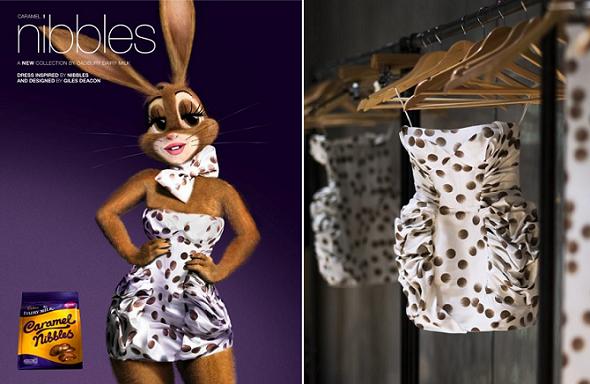 For his part in the project, Giles was commissioned by the raunchy rabbit herself , who's been rated third sexiest cartoon character, no less , to create the bespoke Nibbles dress: a gorgeous strapless white tulip dress complete with ruffle details and chocolate polka-dot print, with a pretty pussy-bow neck tie to match. Sadly, the Nibbles number isn't available for humans. Er, is it wrong to be jealous of a bunny?
Luckily for us ladies, there is, however, a limited edition scarf that we can get our paws on. Showcasing Giles' cartoon inspired prints that have become his trademark, the scarf is awash with prints combining the Cadbury Caramel Bunny's eyes, coloured chains and pink bows , the latter being an homage to Breast Cancer.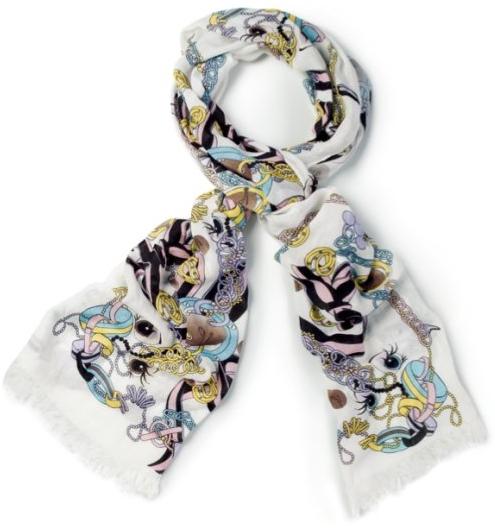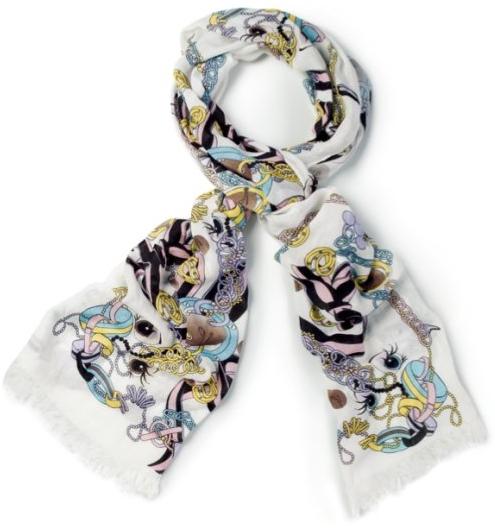 A limited edition number of these scarves will be available for free , yes, free , from the Caramel Nibbles online pop-up boutique (www.nibblesboutique.com) as of 29th October. If you don't possess the speed of a hare, a limited number of scarves will be available from the beginning of November exclusively at John Lewis stores, with net proceeds going to Fashion Targets Breast Cancer UK.
*We use the term 'celebrities' loosely , an ex-Big Brother contestant, Bianca Gasgoine and once-upon-a-time-in-the-90's-hunk Ben Adams of A1 fame were among the attendees. See what we mean?
We know it's rude to talk with our mouths full, but the Caramel Nibbles are yummy, by the way.