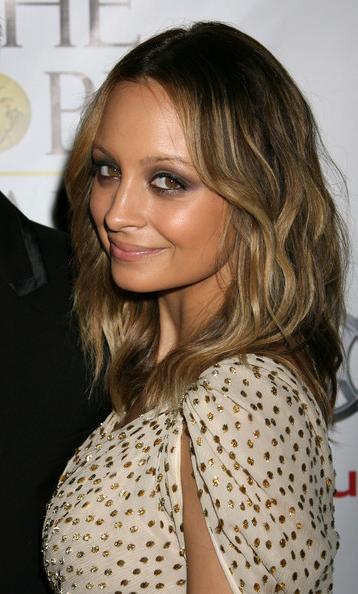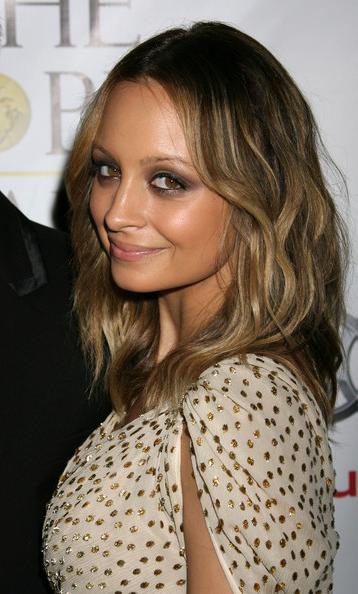 Nicole Richie has shot a long way up our style radar ever since she ditched the dodgy duds in favour of luxe waves and an effortless boho wardrobe, and now, she's going one step further with the release of her womenswear collection, Winter Kate.
After impressing us last year with her Aztec-inspired jewellery line, House of Harlow 1960, and her maternity collection for A Pea in the Pod, the socialite-turned-designer has proven her eye for design , and we have to admit, we're a little excited at the prospect of Nicole's women's line.
Winter Kate, which takes its title from her daughter Harlow's two middle names, is a 37 piece strong collection featuring chic chiffon tops, crepe vests, colourful vintage-inspired silk bed jackets, leathers, long slip dresses, tunics and kimono-sleeved maxi dresses , all inspired, of course, by Nicole's eclectic bohemian wardrobe.
"It feels as though I've always been working on this collection, but officially I started pulling it together in early 2009, Nicole told WWD. "I've wanted to design a clothing collection for a very long time.
"Fashion should be accessible, she said of the line, which ranges from $35 for a camisole to as much as $598 for the leather pieces. "That was my philosophy when designing House of Harlow 1960 and it remains my philosophy for Winter Kate.
Bloomingdale's and Saks Fifth Avenue are among the stockists in the US, with the collection remaining exclusive to Harrods in the UK, though my-wardrobe.com will also launch the label. We'll have to wait until early next year to get our hands on Richie's range, though , Winter Kate isn't set to launch until February.
Meanwhile, how amazing does Nicole look post-pregnancy?