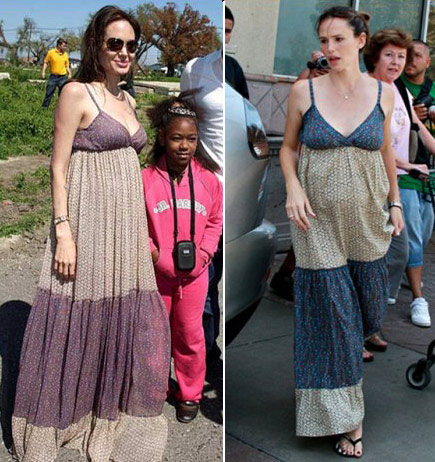 Gerard Darel, created in 1971, was once a little-known fashion house established in France. And now? Having already gained quite the European following, it seems the French label is now the go-to boutique for boho loving celebs across the Atlantic!
The first Gerard Darel shop opened in Paris in 1987 and over recent years the luxury fashion brand has expanded across the globe, helping to bring Parisian chic to the masses. In 2004, the brand launched its very own leather goods range which has since become a firm favourite among Hollywood A-listers including Kristen Bell, Eva Longoria and Jessica Alba who have all been pictured with Gerard Darel handbags dangling from the crook of their arm.
But it's not just the luscious accessories that are causing a stir amongst the fashionable, Hollywood elite, oh no. One pouty lady in particular loves the collection of maxi dresses so much, that she's even taken to stocking up on the children's range for daughter Zahara.
When Angelina Jolie was papped in the mauve, tiered dress, she looked the picture of laid back chic. We love this bohemian number, which is panelled with sheer strips of purple fabric, adding sexiness to an otherwise simple, summer piece. Also available in solid colours (spotted on Ashley Simpson and the Jolie family among others), the style works as maternity wear as modelled by Jennifer Garner, and transcends well through the generations as demonstrated by Zahara in her matching, strappy floor-lengths.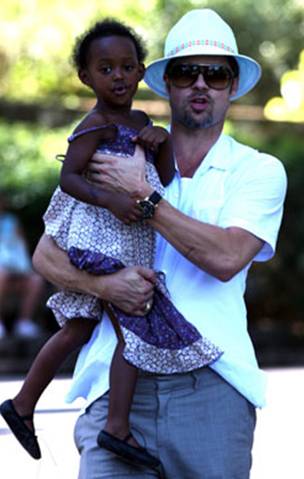 We're particularly lusting after the chocolate brown 'Angel' dress that Angelina wore out in LA with Zahara and Shiloh. It's clearly the chic yet casual, 70s boho look we have fallen in love with, but at around $548 a pop, these versatile dresses are a little extravagantly priced for out liking. Having said that, we're quite taken by the Autumn/Winter 2009 collection as modelled by Meryl Streep's daughter Mami Gummer: just look at the stud collared blazer and shaggy Bearne coat! Gerard Darel isn't pushing any fashion boundaries here, but the label proves itself as a brand that continues to create wearable and desirable pieces for the busy woman (or kid) about town.



While we'd love our pick at the latest range, we can't help but think we'd rather spend our hard-earned cash on one of Gerard Darel's gorgeous – yet pricier still – handbags. Our favourite is the Santa Fe Studded Midday Midnight '24 hours' bag ($720) in washed suede.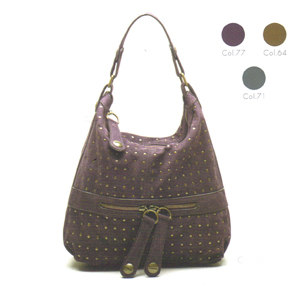 Gerard Darel is available in boutiques around the world and online at Shop Rumor and Yoox. Us Brits can also breathe a sigh of relief, as Ma Boutique is set to gain stock of the collections and bags soon. Watch this space or head to the store in St John's Wood, London if you can't wait another minute!