Last Updated on 4th November 2009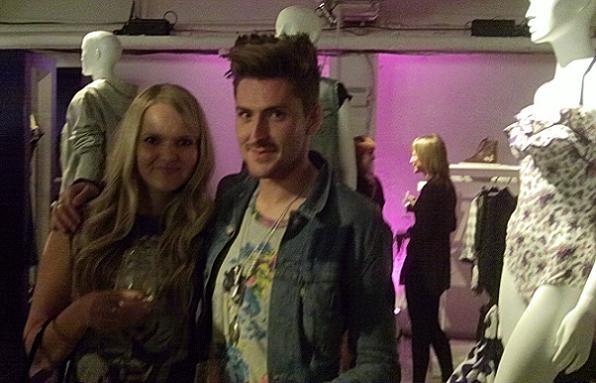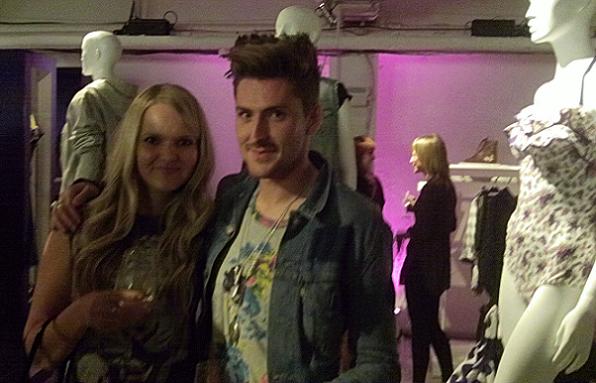 At 25, Henry Holland's already established himself as one of London's hottest young design talents. After setting up his House of Holland label in 2007, the Hoxton boy has gone from strength to strength, designing quirky slogan tees with the help of best pal Agyness Deyn, collaborating with Levi's on a denim collection which debuted on the House of Holland runway at London Fashion Week, and teaming up with Pretty Polly for a range of trendy tights. Now, as if we didn't know already, he's hit the high street, creating a cool collection of 80's inspired womenswear for Debenhams. We grabbed Henry at his launch party for H! by Henry Holland for Debenhams last night to have a quick chat.
We've had a look at your H! by Henry Holland collection and it looks amazing , are you pleased with the outcome?
Thank you! I'm so pleased with how it's turned out, it's a really fun and cool collection and I'm really excited for the official launch in stores.
So when can we see it in the shops?
February 18th next year.
What's been your inspiration behind the collection?
London girls, really. Just an eclectic style, lots of bright colour ways and patterns, it's a bit grungey in places with leather skirts and biker boots but it's playful and bright, too.
What's your favourite piece? Ours is the denim bomber jacket.
Mine too! I love the denim bomber jacket, it's so cool , and I'm wearing the flower print T-shirt tonight.
We love the way this collection still has your signature stamp all over it, what with the denim pieces, bright colours and slogan tees , was it important for you to reflect that in your high street collection?
Yeah, I approached it the way I do all my collections. I didn't want it to look like a diffusion line, so I focused on it just like it was another one of my own collections.
It's very well priced too , was that part of making your clothing more accessible?
That's Debenhams doing, really. That's what they do so well, great collections at affordable prices.
It's such an institution…
And they have such a great roster of designers, don't they?
I know, they have loads of great names. Apparently I'm the first new designer they've had for five years.
Wow, that's amazing , you must be chuffed about that?
Yeh, that's pretty amazing really, I had no idea.
We have to ask you about Twitter , we know you're a big twitterer, and over the weekend we stumbled upon pictures of you dressed as JEdward for Halloween..?
Yes! Me and my friend dressed up as JEdward Scissor Hands , I think my JEdward twin is here somewhere actually…
Don't tell us you're backing them for X Factor?
No! I was a Miss Frank fan, I was gutted when they left. A friend of mine works for Heat magazine and they had Miss Frank in, so got my friend to get Graziella to do a rap on my phone, so now I have my own personalised Graziella rap!
That's amazing, we bet you're getting your friends to ring you all the time now?
Actually it's pretty embarrassing because no one knows what it is…
We heard rumours you might be leaving us for New York?
Oh, no. Every time I go to New York , and obviously Agy's there , I'm like, 'Oh I love it, I want to move here!' but I haven't got any plans to do that yet. I live in London and my label's in London so I'm staying here for a bit.
Phew, so you'll still be showing in London?
Oh definitely, I always said I'd show in London even if I moved to New York.
Before we go, are you working on any other projects? What's next?
Not really, I've been really busy working on the Debenhams collection and House of Holland so I'm just concentrating on that for now.
Sponsored by