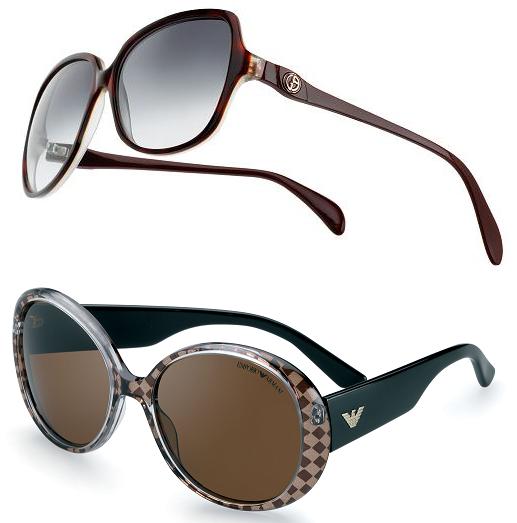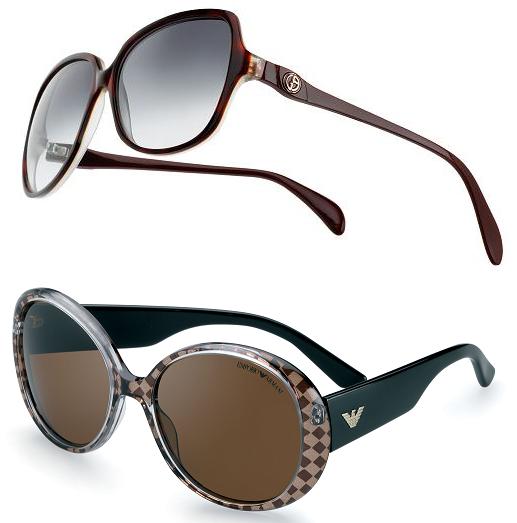 Yes, he's made it into our headlines again. When he's not jetting off to Russia or launching a mobile platform for e-commerce, Giorgio Armani is doing what he does best: designing. And here's his latest creations , a new line of stylish eyewear.
Giorgio Armani has added five new designs to its previous collection (three women's and two men's), whilst Emporio Armani has adopted six new styles (2 women's, four men's).
The new S/S10 eyewear collections are decidedly vintage inspired, ranging from rectangular 50's frames and oversized 60's sunnies for women, to squared 80's eyewear and reinterpreted 90's styles for men.
We love the Giorgio Armani 756/S model , an oversized soft-squared 60's style with contrasting slim arms, featuring the enamelled gold GA medallion, and the Emporio Armani 9607/S , another blast from the past with bold round frames, original grid pattern and chunky black arms branded with the metal eagle logo.
No news on the prices yet, but what with the new Armani models, the Olsen twins' sunglasses line for The Row, and Gucci's new Eyeweb designs, our eyes will be spoilt for choice next summer.