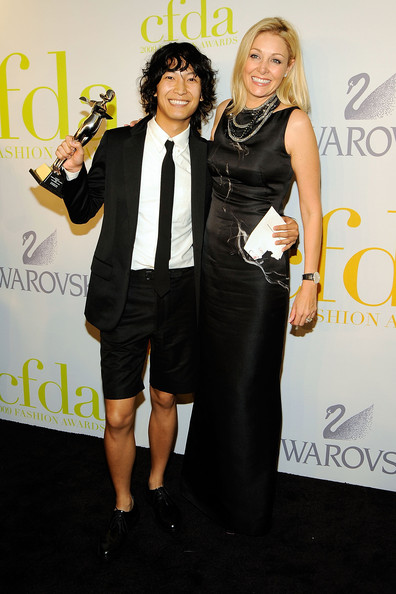 Alexander Wang has been named winner of the 2009 Swiss Textiles Award.
Famous for his effortless designs, the American designer scooped the award at last night's award ceremony in Zurich, earning himself €100,000 worth of financial backing to go towards international development.
"I'm so happy and surprised, Alexander , who recently made an appearance in London's Selfridges to launch his new collection , told Vogue UK. "It's a family business , we don't have any external backers , and this will really help us take the business to the next level.
The man of the moment , who was welcomed into the CDFA earlier in the year , blushed that this award will hold special place in his heart.
"Obviously winning the CDFA/Vogue Award was amazing, but that award has been set up to support young American designers. To win this in Europe, against amazing European designers but also against designers like Thakoon and Onhe Titel who I have grown up beside, feels really special.
We couldn't be more pleased for the young designer , everyone wants a piece of that off-duty model look he does so well.