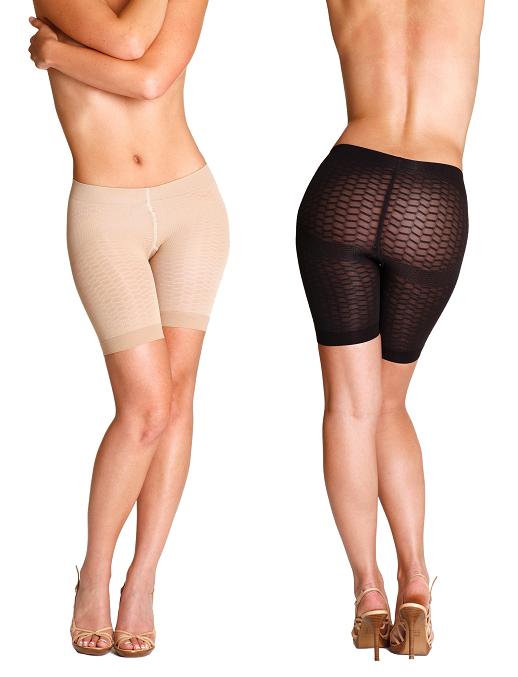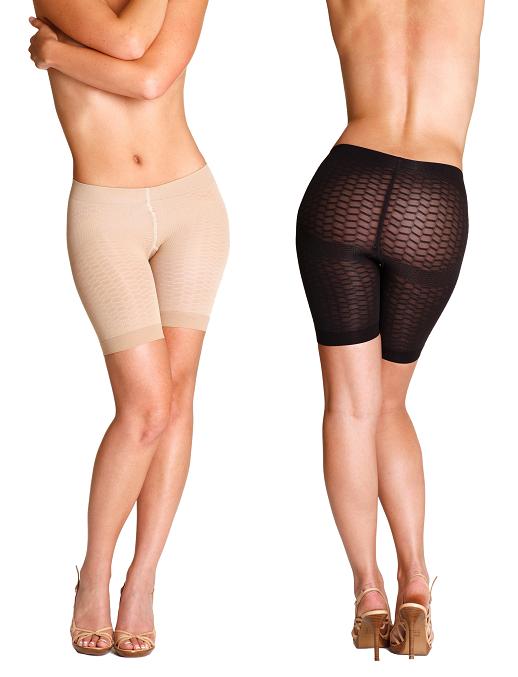 With Christmas around the corner, we face our biggest dilema: all that yummy food or squeezing into that festive frock? It seems Debenhams are set on solving our problems with a new range of revolutionary underwear: cellulite busting pants.
Shapewear is no new thing, let it be said, but a pair of pants that promise to banish that unsightly orange peel is an exciting new venture for us.
The PeachyBody pants contain a wave-weave knit system to stimulate the skin and massage active ingredients into problem areas with a combination of peaches (to moisturise), green tea (to act as an antioxidant) and coffee beans (to eliminate excess water), which warm the body and increase circulation of the blood, helping to break down fatty deposits.
The result? Waist, hips, thighs and bottoms appear slimmer, toned and moisturised in just 21 days. Now that's one hell of a promise, so we think these pants need putting to the test (and we'll be doing just that very soon).
Annette Warburton, head of lingerie buying at Debenhams, said: "Shoppers are increasingly savvy about the range of shapewear available on the high street and are demanding more for their money. With Christmas parties fast approaching, a product that slims, lifts and smooths the skin is this year's undercover essential.
Better grab a pair quick, then (or drop a not-so-subtle hint to Santa).
PeachyBody pants are in stores now for £25, and will be available online at www.debenhams.com from tomorrow.
Our new must-have? We'll get back to you on that one…