Last Updated on 7th January 2010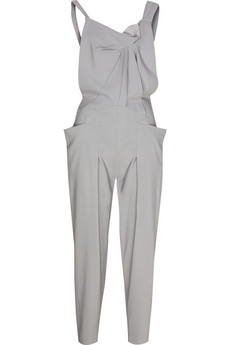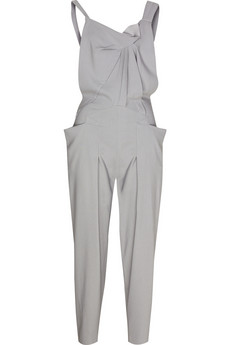 Everything always comes back around at least once, doesn't it. Snoods, cropped tops and platforms are all trends we've seen recently that were probably among the styles that we had once banished into fashion 101. Nothing really comes as a surprise in the trend stakes these days, however one of the few things we certainly hadn't bet on, was the return of dungarees.
Much like the skousers of 1999 (remember them?!) we've always thought that dungarees might stay in the past as a cute ensemble from our youth or as comfy decorating-the-house gear – just never as a, er, fashion statement.
French favourite Roland Mouret has decided to change all that though, with this pairfor spring 2010. Replacing the youthful, utility side of the all-in-one with a typically Mouret, feminine cut, this piece is more of a formal jumpsuit with hints of his beautiful signature dresses adding to its surprising sophistication.
£1,060 from Net a Porter.