Last Updated on 12th May 2017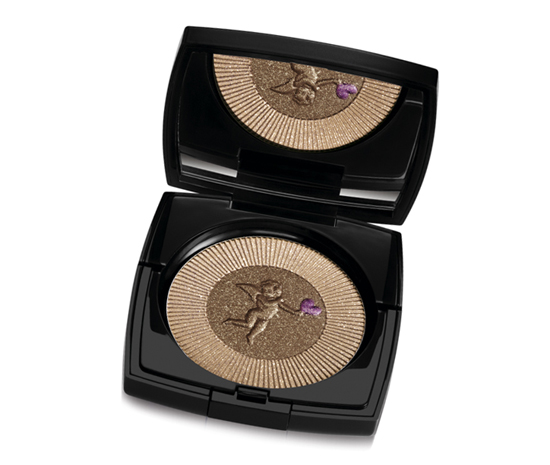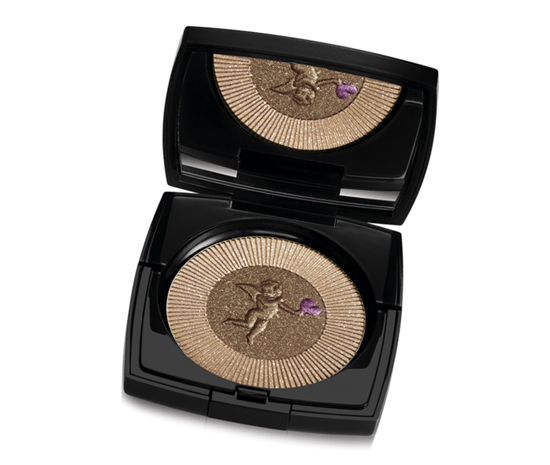 Most girls could do with a guardian angel. Especially if he were gold, glittery and housed in a fetching Lancôme compact.
The centrepiece of the brand's beautifully wintry Christmas Colour Collection is the Sparkling Cherub Sheer Warming Illuminating Powder (£32.00). Separate rings of champagne and bronze with a hint of pink brighten and give skin a warm complexion. For me, the silky smooth powder felt light and hid minor imperfections while its light reflecting particles gave dull areas a much needed lift.
But it's not Christmas without a bit of tinsel and this powder, with its scattering of gold particles isn't short of a bit of sparkle. Perfect for parties or just for fun, but perhaps not for everyday wear.
Keeping on the glittery theme, there's the Oscillation Sparkles Mascara (£28.00) available in gold or silver. I tested the gold version. Once the partiality of teenage girls, with this product glitter mascara has definitely grown-up. The super-fine particles were fabulous, so when applied the look is actually rather sophisticated, like little crystal tips on the end of lashes.
The vibrating brush did help distribute the formula, but this mascara really needs to be worn on-top of black mascara to show up. Without it, the effect is a little too subtle.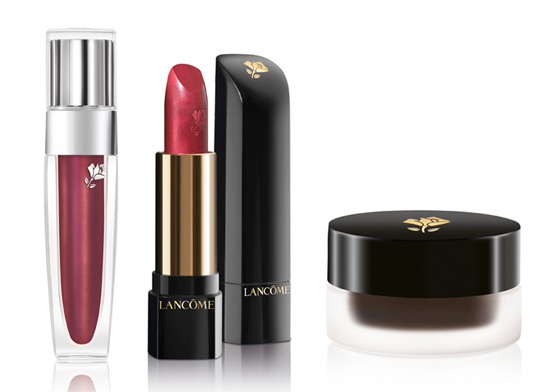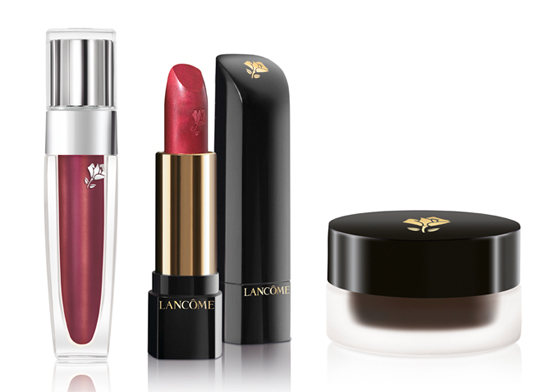 Since Lancome first released it, Ink Artliner (£19.00) has been causing a stir. The eyeliner, which comes in a pot and is applied with a brush is rock n' roll artistic director Aaron De Mey's baby. I love this stuff, there's a smooth finish that you just can't get with other liners. Depending on the brush you use, there's more control over the thickness or fineness of the finished line. And once applied, this baby doesn't budge.
For Christmas there are two new limited edition shades, Intense Brown and, in case you needed a little more glitter, Black Sparkling Ink. We tested the brown and they're not kidding when they say it's intense. It took a few eye-adjusting moments to convince myself it wasn't in fact black.
My absolute favourite from the range though has to be the Color Fever Gloss in 268 Glossy Plum (£17.00), a new shade for Christmas. Firstly, the brush on all Fever Gloss products is fantastic. The heart-shaped wand not only gives smooth coverage and evenly distributes the product , a lip-gloss hurdle so many brands fall at , but unlike the sharper sticks, it's incredibly comfortable.
Secondly, this shade is beautiful. It's described as plum-red but to me it's more purple. With a slight gold sheen and a faint sparkling finish it goes on semi-sheer. And due to the cold tones from the purple and the warmth from the red and gold, it will suit most skin tones.
Also available Lancome Christmas Colour Collection are Ombre Absolue Quad (£31.00) and L'Absolu Rouge (£17.50).
For more information visit the Lancôme website.