Last Updated on 7th January 2010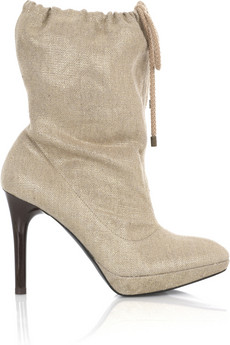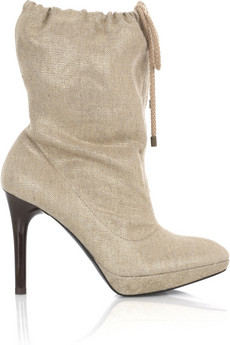 Aah, sale shopping. In the midst of the immediate onset of the 'January blues' is the shining light that is the winter sale, bringing with it the promise of a more financially acceptable shopping spree (just in case some of us greedy lot didn't get everything we had hoped for from Santa Claus). In theory, sale shopping is a dream; in reality it's a bit of a nightmare.
In order to avoid the hoards of manic shoppers – and while you're at it, the cold weather – why not check out the online sales this month.
These Stella McCartney's are the perfect investment for this time of year, just before boots start making their way off the shelves, in favour of summer sandals. The neutral canvas boots can be worn for the remainder of the winter and the light, natural fabric used really makes them a great transeasonal option.
£192.50 from The Outnet.