Last Updated on 13th January 2010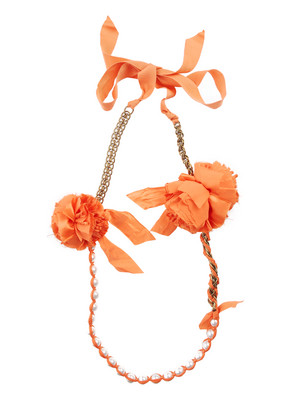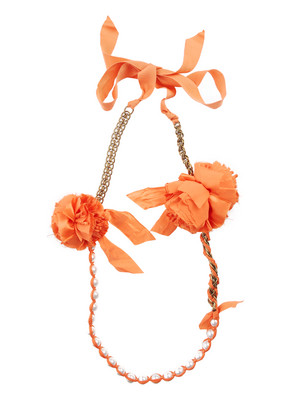 Will fashion's love affair with Alber Elbaz ever cease? The man can do no wrong in our eyes and we completely fell in love with Lanvin's Spring 2010 collection.
Transferring his technical ability to shape fabric into romantic and dramatic shapes using drapery and ruffles, Elbaz has created this statement necklace that captures the no-colour trend of spring, focussing on the details that will add impact to any basic outfit.
The necklace is divided into four parts: grosgrain ribbon threaded through a line of look-a-like pearls; ribbon weaved through a fine chain in a Chanel-esque fashion, and two, simple yet contrasting gold chains. The flower pom poms bringing them all together are made from a beautiful coral silk.
Embrace your inner romantic and get yours now: £545 from Matches Fashion.