Last Updated on 18th January 2010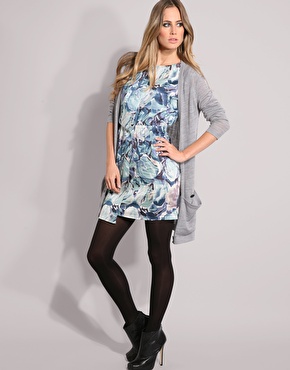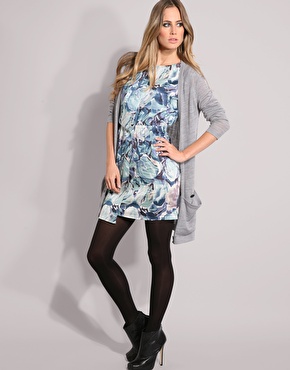 Forget that saying about having your head in the clouds and get your figure into them instead with this sky-high print dress from ASOS.
It's officially past the halfway point in January so its time to start looking forward to new trends, and the possibility of warmer weather (fingers crossed!).
Not only will your outfit be soaring when it comes to the style stakes with this cloud print dress but your bank balance will be left feeling easy-breezy too. We found this gem in the never-ending Asos mega sale reduced from £45 to a more than affordable £27.
With its cool colours and directional print it's the perfect piece to tie you over from the dull winter months into the spring. For the moment it will work well paired with black or grey tights, simply add a cosy cardigan and the print will give the outfit a fresh feel with a nod towards new trends. In a few months time it will still look chic worn on its own with bare legs and super high heels for a polished spring-time look. £45 available from ASOS.com