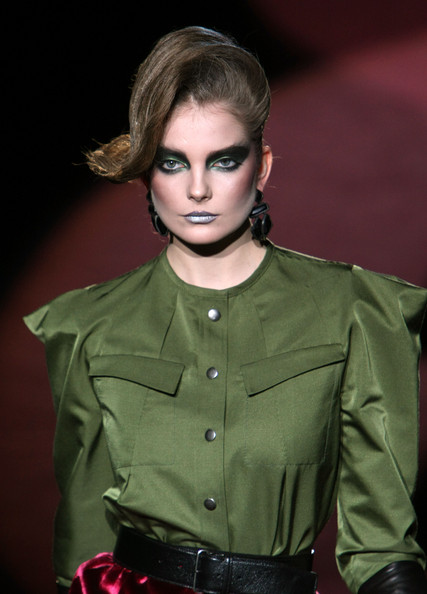 Her amazing cheek bones and doe-like eyes have scored her a firm place in fashion's heart, securing runway stints for some of the industry's finest designers. But though Eniko Mihalik's catwalk debut for Chanel Couture was four years ago, she's still scared of Kaiser Karl.
"I was scared of him! I think a lot of people are scared of him, actually, says the Hungarian supermodel.
"I don't think I've ever really spoken to him—I'm still scared of him! she continues to tell W, adding, "I'm so shy. But every time I get confirmed there, it's still a big thing. If they ever said to me, 'Eniko, we want you to do our show, but you can't do any other shows' I would be like, 'Ok!'
Meanwhile, if this year's Pirelli Calander shoot hasn't got it already, Eniko's after Anna Wintour's attention.
"American Vogue would be amazing. I know I'm not that type of commercial girl and unfortunately, I don't have the million-dollar smile, but I think Anna Wintour should try me out.
In other news, she also likes goulash and Hannah Montana. But her favourite is Spongebob. Back off, Karl, we think we've found a new model-crush.