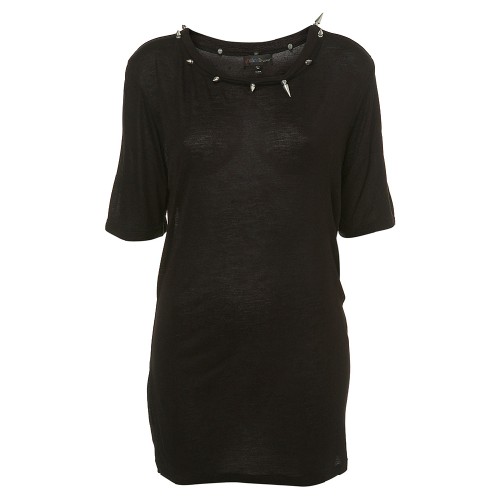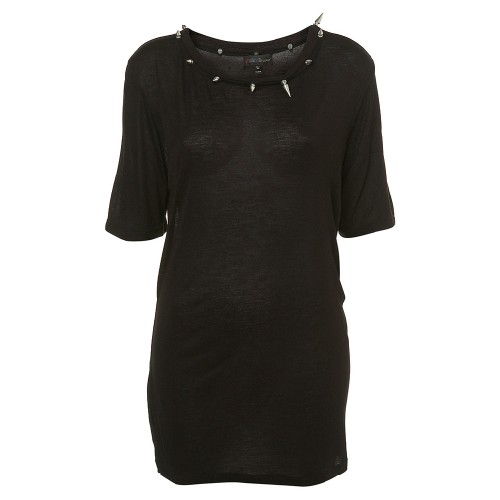 What's this? An Ashish item without sequins?
That's right, the latest Ashish/Topshop collaboration features a sportswear range adorned in punk-like studs and to be honest, we're welcoming this break from their shiny, sequined norm.
Our favourite piece is the long t-shirt, which can be worn over leggings and teamed with ankle boots for a simple, daytime look. Keep your outfit simple in black, adhering to that punk feel whilst drawing attention to the studded neckline.
Watch you don't take someone out with one of these spikes though – you might be best keeping a distance while you've got this on…
$100 from Topshop