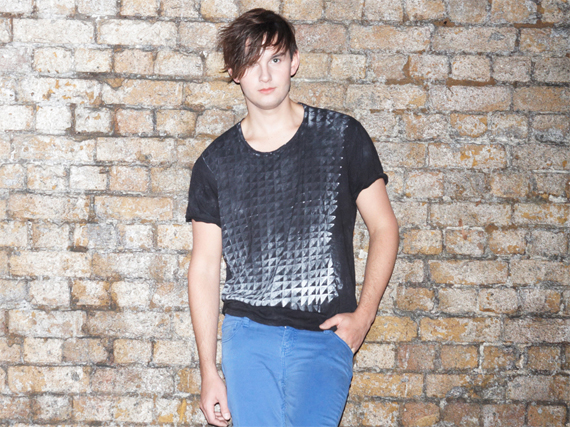 Fashion can make stars as quickly as it breaks them, and over the past couple of years few stars have risen higher or shone brighter than young challenger to the British fashion crown William Tempest. And last year was a particularly phenomenal one for the 24 year old designer, who was working for another great British fashion name, Giles Deacon, before he had even graduated for the London College of Fashion.
Having launched his own label in 2008, after a stint working for Jean Charles de Castelbajac and dressing Madonna, Tempest was selected to show at London's Fashion Fringe event and went on to win the Vauxhall Fashion Scout Merit Award in 2009 allowing him to hold his first solo catwalk show – the Tudor themed The Golden Age – which won over pretty much every critic and secured his place as one of the hottest names in London.
We caught up with Tempest in the run up to London Fashion Week to find out more about what we can expect to see from this bright young designer in 2010…
2009 seemed to be a pretty amazing year for you – what were the highlights and low lights?
Highlights of 2009 were definitely holding my first catwalk show, dressing Victoria Beckham and being selected as one of Vogue magazine's 'Class of 2010 – the people who will define the next decade!
Any New Year's Resolutions?
To help out others more often and to do something for charity. I'm currently working with Sport Relief at the moment on a great project to raise awareness and money to target malaria in Africa.
I loved your Tudor inspired 'The Golden Age' collection. Why the Tudors? How much research did you do before you know which elements of Tudor style you wanted to play with?
Thanks, I have always loved the Tudor era since I was little. It's always been something I wanted to turn into a collection as I think that period in history is just so dramatic, rich and opulent. I started researching into Tudor portraiture and fell in love with Giovanni Battista Moroni's painting 'The Tailor' which inspired me to begin creating the collection. One of the jackets in the collection is actually designed around the very jacket in the portrait.
Where do you generally look for your inspiration?
I think inspiration can come from everywhere and can come unexpectedly. Mostly though I like to use travel, films, reading and photography books as ways of research and I try to go to as many places and see as many things as possible. I absolutely love visiting museums. Spending time with friends is also a great way for me to research as you can see how your designs can fit into real life situations.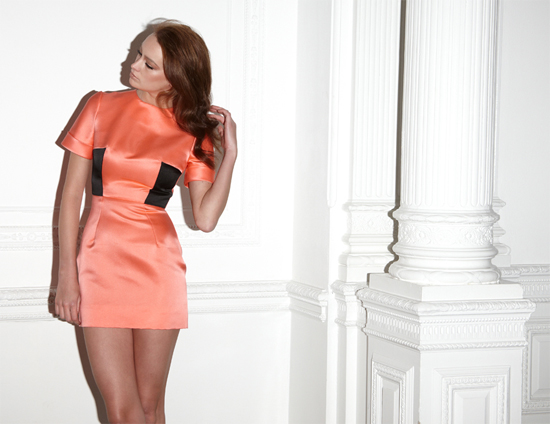 Do you have a vision for a collection in your head before you start putting it together or does it evolve as you go along?
I always have a vision at the start but it is continually evolving throughout the design process and as I start to work on the stand and with my fit model.
How important was your experience working for Jean Charles de Castelbajac and Giles Deacon before setting out on your own?
Working with Monsieur de Castelbajac and Giles were both really eye-opening and amazing experiences for me as I was able to see how all aspects of a fashion business operate. At Giles I assisted Darren Gander who is an amazing pattern cutter and who taught me how to cut and gave me the opportunity to experiment and learn. After I graduated I moved to Paris as I won a scholarship at university which also offered me a design job when I graduated. Working with Monsieur de Castelbajac was really fantastic, he taught me the importance of being fearless and to really go for what you want and believe in.
You've said that if you weren't a fashion designer, you'd have been an architect – what pushed you down the fashion route?
I really like buildings and architecture, and I could definitely see myself as an architect if I weren't a designer. I think the construction and high-quality comes through in my garments. I decided to be a fashion designer though as I thought it would be faster moving, and it definitely is!
How are the preparations going for fashion week? What can we expect?
I love the run up to fashion week as it's when you can see the collection come together. This season my collection is called "Under the Abaya" and is inspired the Middle East and a night I spent in the desert. This season I have also been working on my first collaborative shoe collection with 'Mechante of London' which will be shown at London Fashion Week.
Will you get a chance to check out any other collections and if so which ones are you most looking forward to seeing
I am really looking forward to seeing Iris Van Herpen, David Koma and Hermione de Paula's collections.
Some rather famous faces have worn your dresses – who has been your favourite client thus far?
They are all favourites, as it's really amazing and an honour to see my dresses on the red carpet and being appreciated. It's when they come to life and have a chance to shine.
Who is the ideal William Tempest woman?
She is sometimes mysterious and alluring and she definitely has a sense of fun. I love Dita Von Teese and Julia Restoin Roitfeld.
Images courtesy of Christopher Dadey