Last Updated on 17th February 2010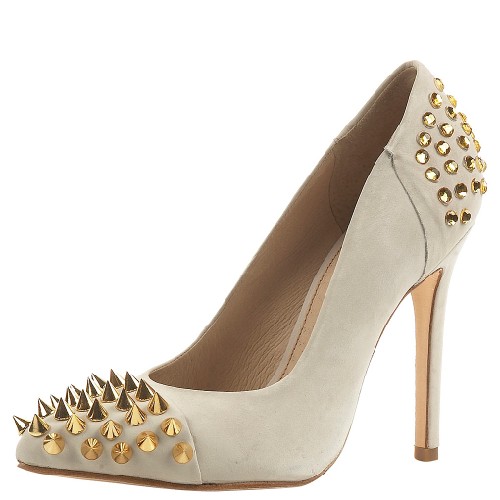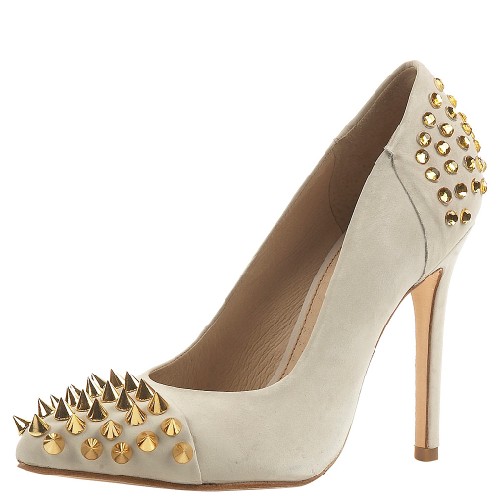 Ladies, they've arrived. After much anticipation, Louise Goldin's rather dangerous looking shoes have hit the Topshop shelves and they don't look set to stay there much longer.
The collection features two fierce looking court shoes in black and cream, complete with studded toes and sparkling gems on the back of the heels; as well as one rose coloured shoe with reverse detailing.
Something tells us we're going to be seeing a lot of this shoe at Fashion Week…
Snap yours up now, while you still can! £150 from Topshop.