Last Updated on 1st March 2010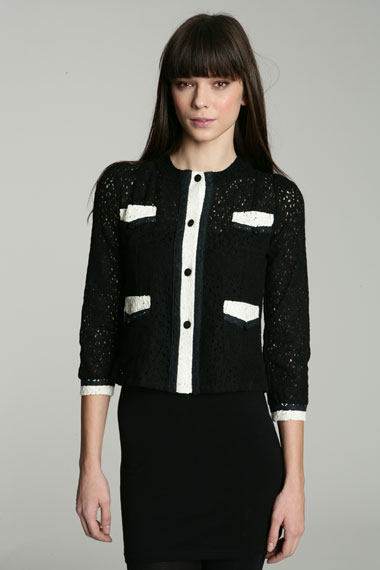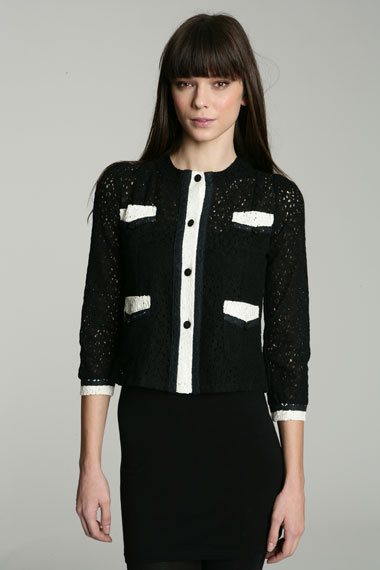 This unique update on Chanel's classic tweed jacket is a timeless, vintage inspired cardigan that can be pulled over any basic top or dress. The monochrome beauty can be worn over black, long sleeves for a modern, day time office look or on top of a simple vest or white tee to draw attention to the pretty, lace detailing.
The perfect spring cover-up is also available in white lace with a bright contrast trim and in a navy, chiffon and silk zip-up version. All £80 from Urban Outfitters.