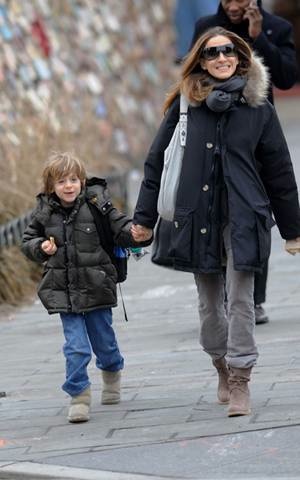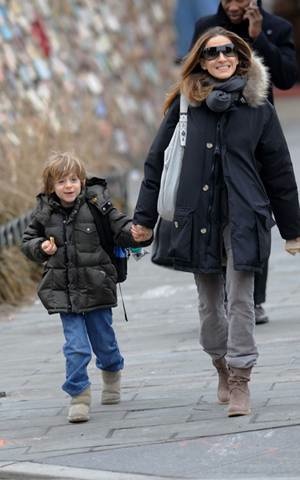 No wonder SJP looks so happy – whilst taking a leisurely stroll with her picture-perfect son, she's only decked out head-to-toe in fashionistas' fave, Gerard Darel. Keeping warm in a fur trimmed winter coat and staying chic with suede ankle boots, we can see why Sarah Jessica Parker is so taken with the Parisian designer's offerings.
In particular we happen to love those suede boots and we can see them taking us right through to Spring, paired with tights, skinnies and eventually our more girly skirts and dresses. The classic style ankle boot comes in beige and black and the heel height perfectly combines practicality with style. And to be honest, if they're good enough for Sarah Jessica, they're good enough for us!
You can get your hands on a pair exactly the same, from online retailer maboutique.co.uk, where you can browse even more Gerard Darel at your leisure. Now priced at £98 we think they are justifiable, in the name of fashion of course. If that's still a bit steep then have a look at this pair from Office which are just £30 , almost a perfect match.