Last Updated on 5th March 2010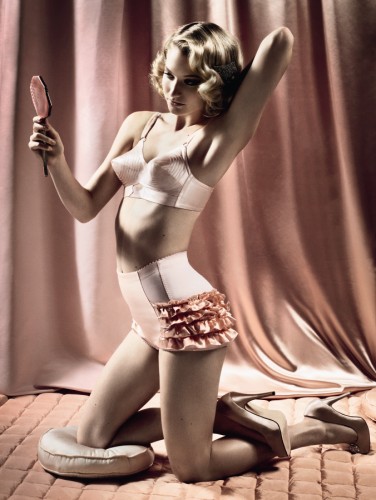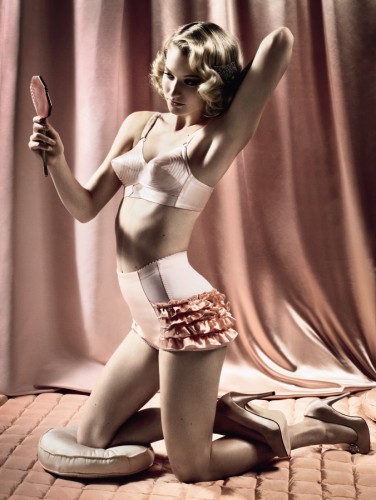 Go all Madonna with the Platinum bra and briefs from luxury lingerie retailer, Rigby and Peller. The retro padded conical bra is a touch vintage Jean Paul Gaultier and is further inspired by designers like Dior and Givenchy who took on the 'underwear as outerwear' trend for 2010 in neutral, sophisticated colours.
Not a fan of the pointy look? Then take a look at the matching briefs, which can be purchased separately. Nicky Clayton, Creative Director of Rigby and Peller revealed: 'High waisted 50's style knickers as seen on Lady Gaga are still around and for the daring can be worn as hot pant style shorts.' Well, we're not sure we'd be brave enough to wear these for the general public but we'd definitely like a pair to add to our underwear collection!
The Platinum set celebrates Rigby and Peller's 70th anniversary and is a Limited Edition range. Get the commemorative bra £109 and briefs £89.95 from Rigby and Peller.