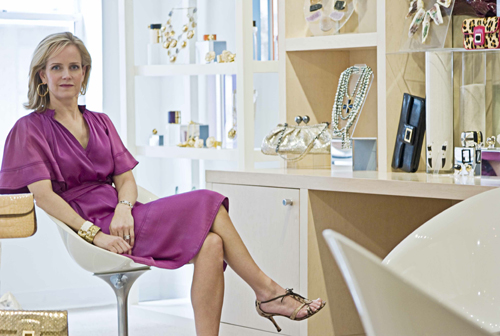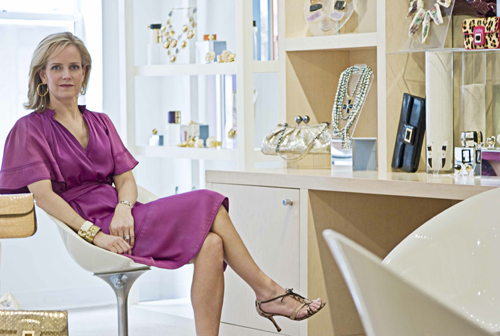 New York based designer Kara Ross has quietly won over the style mavens of fashion's most polished capital with her ability to walk the fine line between statement jewels and tasteful accessorising. Ross can now count almost every fashion and accessories editor among her fans, and this seasons chunky cuffs have already won over the fashion cognoscenti featuring on countless wish lists around he world.
Having recently added an exceedingly covetable handbag collection to her label, Ross is now preparing to launch a range of belts for autumn 2010. We caught up with her to talk gems, vintage fashion and her forthcoming collaboration with fellow New Yorker and old friend Tory Burch…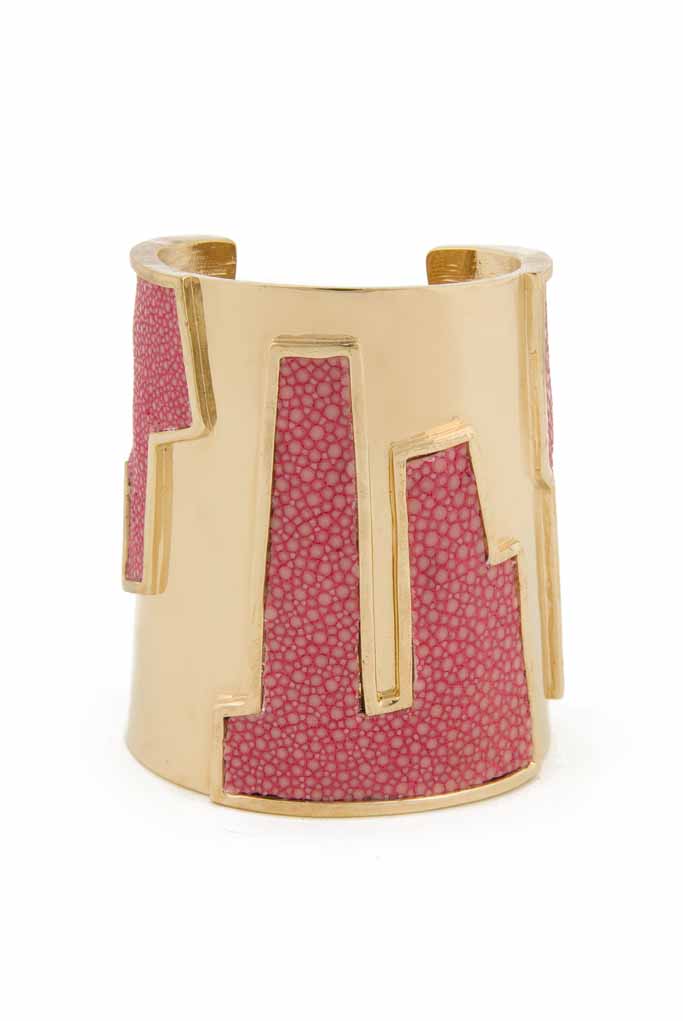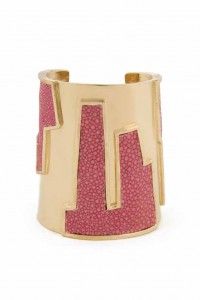 Who were your style icons growing up and how have they influenced the way you design? 
Well, I have an enormous respect and appreciation for designers such as Geoffrey Beene, Halston, Schiaperelli, Ossie Clark, Bonnie Cashin and many more.
I don't know if you'd call them "style icons" but they've certainly influenced my style.  My love of vintage clothing and design came from the times my mother would take my sisters and I to vintage and antique shows. For proms and other special occasions I always wore vintage pieces that I purchased at these shows. It was great because I never had to worry about someone else wearing the same dress!"
 
How would you sum up the Kara Ross aesthetic?
Statement accessories that incorporate unique materials in unexpected ways, always going back to gemstones and exotic skins, our signature.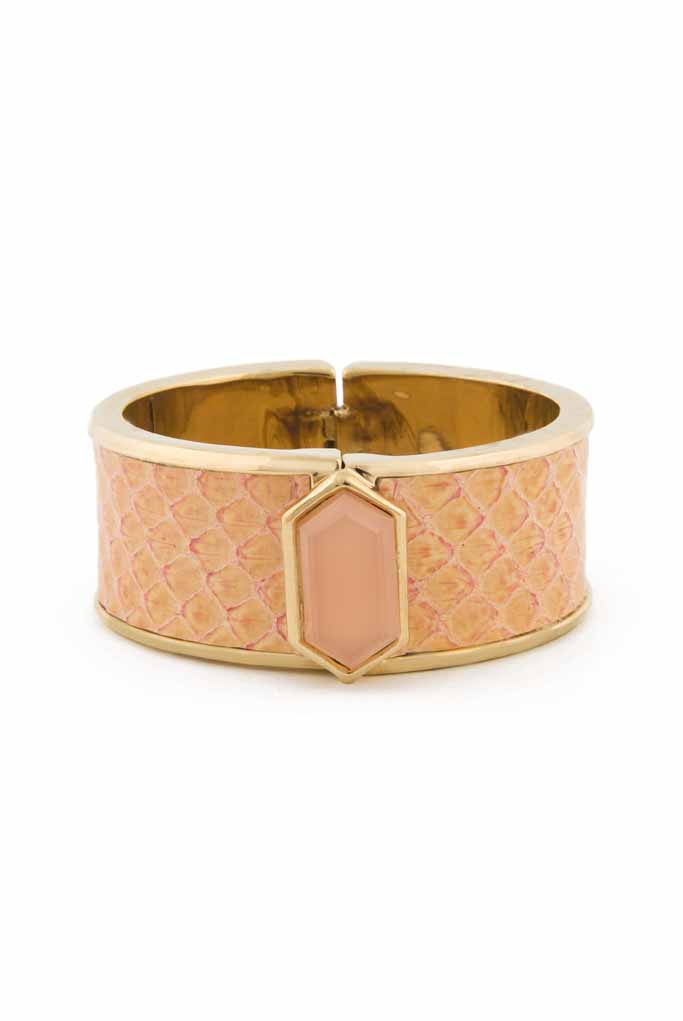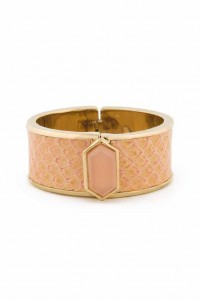 How do you begin your design process?  
Usually I see something that grabs my eye, a shape, color, photo, piece of art, view and I go from there with sketching and onto actually making a sample. 
 
Your work features lots of natural themes , snakeskin and honeycomb patterns , where else do you look for inspiration?
Travel is a huge inspiration for me, whether it be local or international. A portion of my Fall/Winter 2010 collection was inspired by a vacation in Utah where I came across a book of Georgia O'Keefe's paintings.
 
Does jewelry just have to be beautiful or does it also need to tell a story?
As a gemologist, I appreciate gemstones and their transformative quality. I began designing jewelry because I wanted to expose people to the beauty gemstones possess in their natural state. To me, leaving a gemstone in its matrix is beautiful.   Jewelry is oftentimes a gift, used to mark an occasion and so, of course, it can tell a personal story.   But it can also just look good!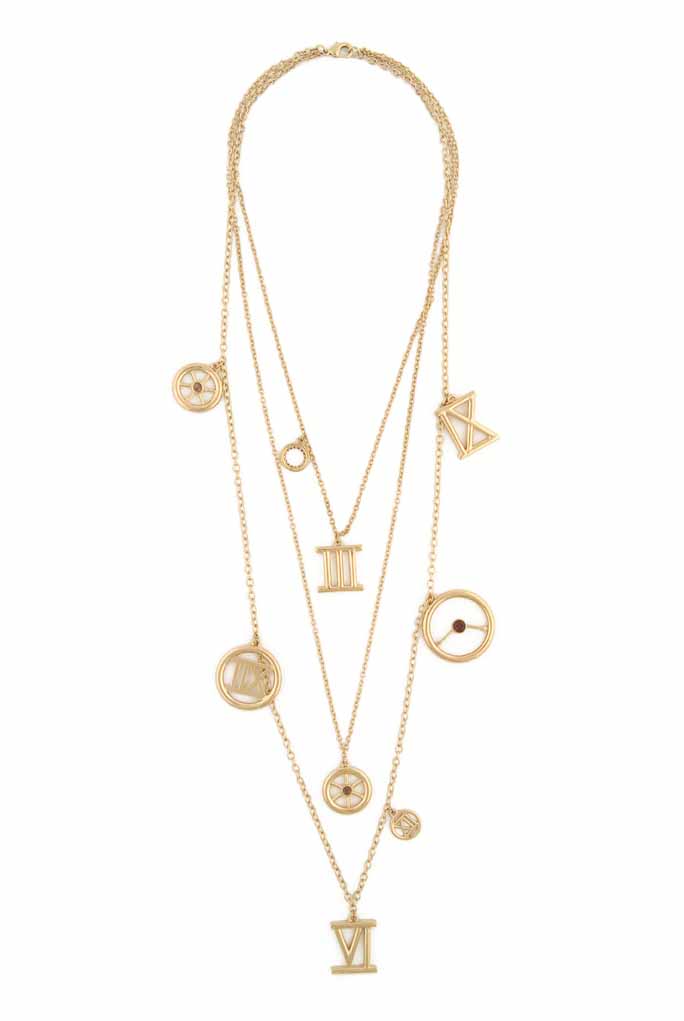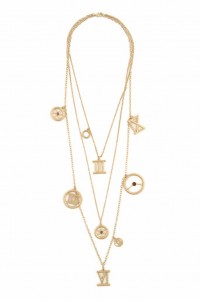 What is your favorite stone to work with and why? And what is your favorite to wear? 
I love fire opals – the color is beautiful. 
 
When did you first begin to feel like you were being taken seriously as a designer?
Being introduced by the former Accessories Director of Vogue, Michelle Kessler Sanders, to the fine jewelry team at Bergdorf Goodman was a nice moment.  I had just completed some really beautiful titanium cuffs.  I've been at Bergdorf's ever since and they have been amazing partners to my brand. 
 
You have a pretty active website , how important has the internet, internet shopping and blogging been to your success?
The internet has been a great tool in building my business. Social media has allowed me to connect with my customers on a personal level, reminiscent to meeting people at a trunk show. It's very humanizing, and helps put a face and personality behind the brand. It's also been a great way to support our retailers and editorial coverage, we blog, re-tweet or Facebook any related news we come across.    
 
Are you ever surprised by the way your jewelry is used in fashion shows or on shoots?
Yes, but in a positive way. It's great to see how people translate my designs into their aesthetic.  Sometimes it's also surprising in the sense that maybe I design a piece thinking that a woman will wear it one way and then I see it styled in a very different way, like a necklace used as a belt or a bold, elegant "polished" looking piece used in a grunge shoot. I love seeing that.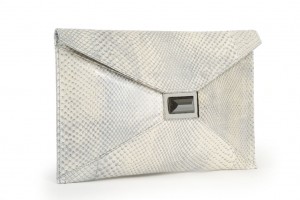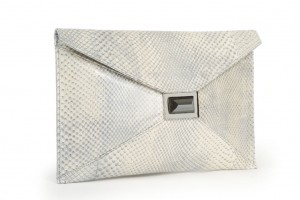 What is the future for Kara Ross as a label?
We are launching belts for Fall 2010, and I am participating in collaboration with Saga Furs- the feedback has been overwhelming so I may explore this avenue in the future. I also designed a boutique jewelry capsule collection  with my friend  Tory (Burch) which will be available in her stores for fall and on our website. It's all evil eyes – it was really fun. 
 
Are you a loyal New Yorker or have you ever been tempted to live and work in any other fashion capital?  
I am a New Yorker – I've been here since college. 
 
You have a pretty amazing collection of vintage clothing. What is your favorite piece? Who are your favorite designers, old and new?
My favorite piece is a Bonnie Cashin coat I purchased a few years ago. I wear it all winter long because it is so warm and easy to throw on. My favorite designers are Geoffrey Beene, Halston, vintage Pucci, Mary McFadden, Zandra Rhodes and Bonnie Cashin.
 
When you get dressed in the morning, do you choose your jewelry or your clothes first?  
Clothes. Then I accessorize. (yes, with my accessories!)  
 
If we only buy one piece of jewelry this year, which piece should it be?  
Well, I may be biased, but I would recommend you buy one of my classic shirt cuffs. They will be in our collection forever, are incredibly well made with real gemstones and exotic skins. I wear them everyday.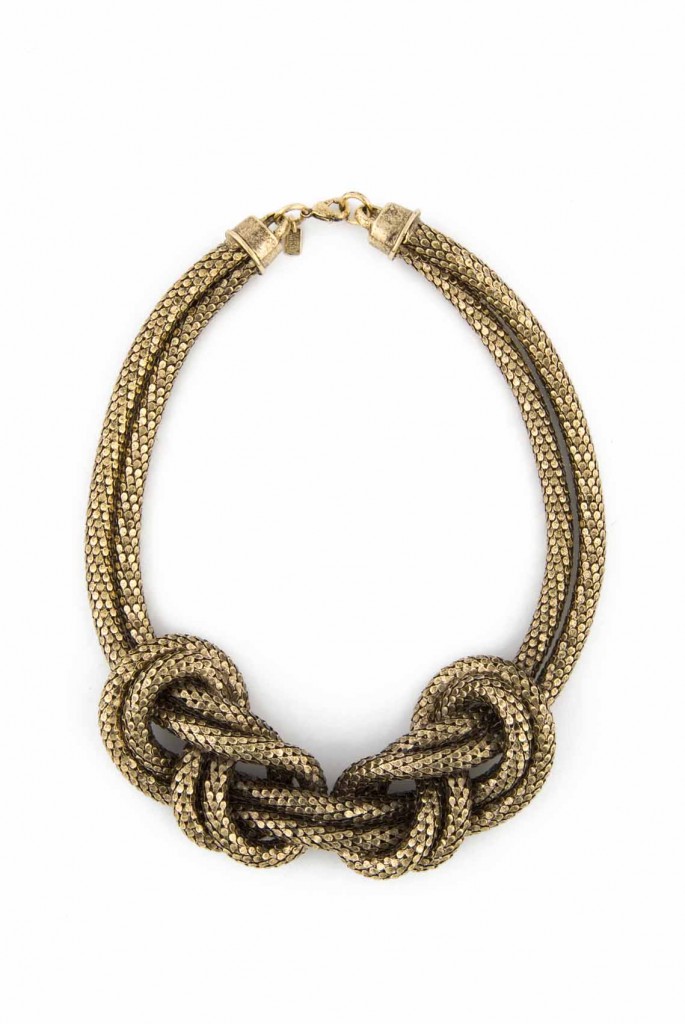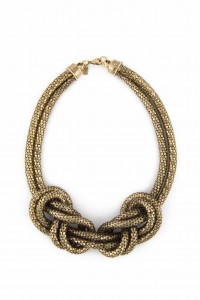 To view the full Kara Ross collection, visit the blog and view the lookbooks visit www.kararossny.com