Last Updated on 15th March 2010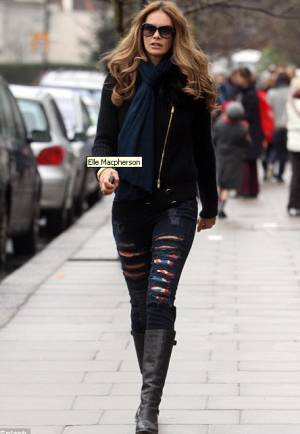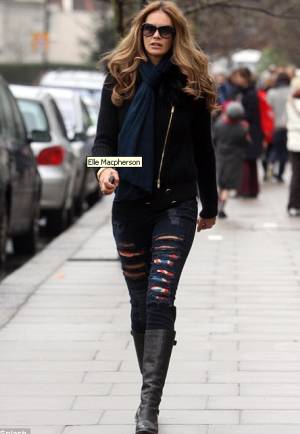 Last time we checked Supermodel Elle Macpherson was an Aussie, but she's been spotted showing her love for the UK in the form of Union Jack print tights , and let's face it, the Aus flag wouldn't look quite so fabulous as a fashion accessory.
Wearing her Union Jack print tights underneath a pair of ultra ripped jeans, Elle seems to be channelling a bit of a late nineties vibe in this outfit, looking very Clarissa Explains it all with that leg layering. But paired with classic accessories and pins like those she manages to carry it off, looking every inch the off-duty supermodel.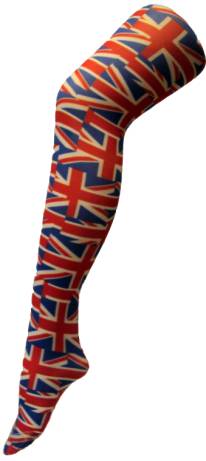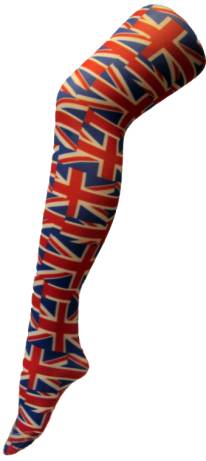 Elle's look is a really easy way to add a quirky sense of fun to an outfit, but we suggest if you're going to try this look out you'd better get your wear out of it soon before it starts getting too warm for all those layers. And take a tip from Elle too, if you're going to go for a bold look on your legs keep the rest of the outfit simple to avoid having a case of too much going on.
Like Elle you can unleash your inner punk and go for Jonathon Aston's Union Jack print tights , wear them either under ripped jeans of on their own for a real statement look. Alternatively, try experimenting with a different choice of tights for a look to suit your style.
Jonathon Aston's Union Jack Print tights £12.25 available from uktights.com