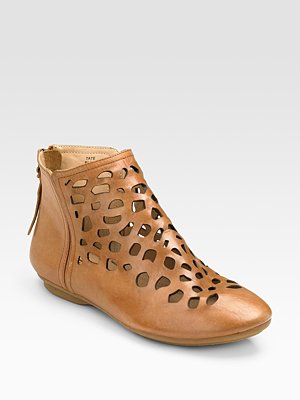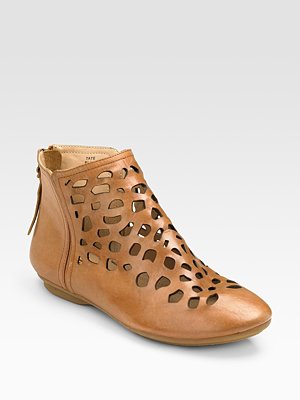 When Nicole Ritchie launched her Winter Kate collection our attentions were a little diverted from her first fashion line, House of Harlow 1960. We soon realised what we were missing however, when we caught sight of these am-a-zing boots from the latest range. It takes quite a lot for us to really fall for a pair of flats (what can we say, we're all about the heels!) but Ritchie might have just induced our latest shoe crush with these laser cut-out ankle boots.
These lovelies will be ideal to see the spring in with – just as soon as it stops raining. We can't have them filling up with water after all, can we…
$225 from Saks Fifth Avenue.