Last Updated on 8th April 2010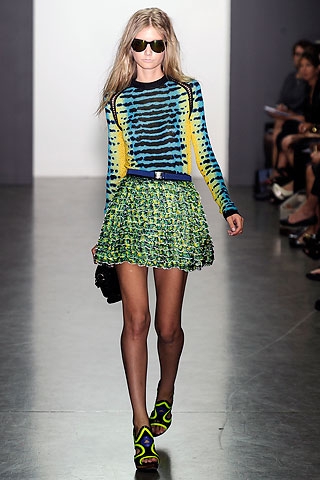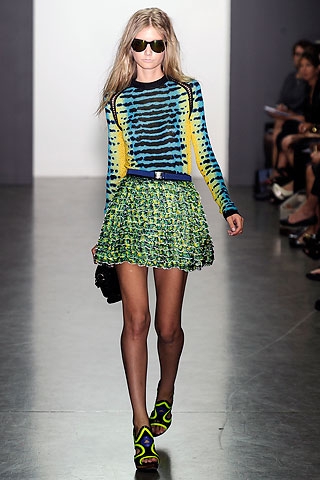 Those boys at Proenza Schouler were sure onto something with their tie-dye luxe knits, but with the price tag nearing the £1,000 mark, it's unlikely we'll ever get our hungry hands on one. Or is it? DIY gurus take note, you're about to get a lesson in home dye.
When the design duo behind the American cool label appeared on Martha Stewart yesterday, there was only one thing on the domestic goddess's mind, and it wasn't long before she roped  Lazaro Hernandez and Jack McCollough in to help.
Using fabric and spray dye, she taught the pair how to recreate the tie-dye prints from their spring collection at home for a fraction of the cost, and whilst the designer's efforts didn't entirely convince us, Ms. Stewart has got the trick down to a tee (snigger).
Still, we're feeling inspired, and will no doubt spend the afternoon scouring the shops for our favourite fabrics and sprays to try this on.
Now, if you could teach us how to recreate the rest of the collection that'd be great, thanks. Or even just the PS1 satchel, we're not fussy.
Watch the Proenza Schouler boys and Martha Stewart in action here.