Last Updated on 19th October 2013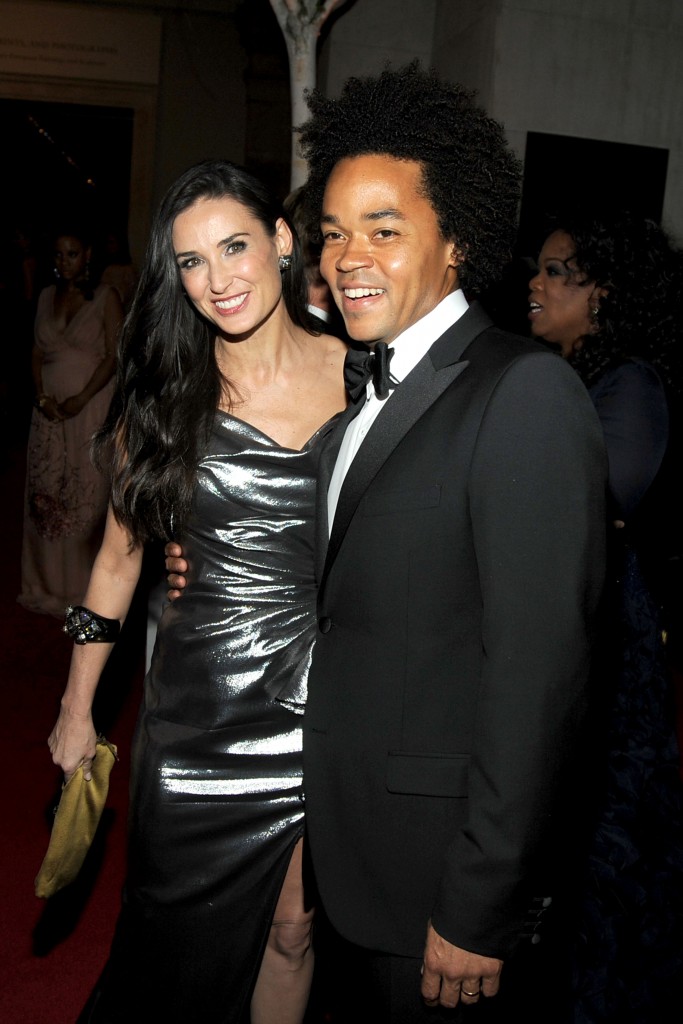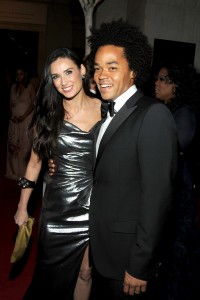 Oh Demi. It just goes to show that you can't have it all can you? This metallic wet-look dress is channelling just a little too much of the eighties, so much so that it looks like it's come straight out of 1983. It's a surprising piece from Lanvin and we're sure it works on purely fashion level, but translated on to the red carpet we're not so sure.
While the thigh high split was a popular trend amongst other stars at the Costume Institute Gala, Demi just doesn't quite manage to pull it off. With the one shouldered detail and draping at the hip, the shape of the dress overall isn't too bad, and with a figure like Demi's she can afford to flash a bit of skin and still look classy. But in this less than expensive looking material and metallic shade Demi just doesn't do herself any favours.
Demi is gorgeous though, and her luscious hair and enviable figure means we won't be holding this little faux pas against her for long.