Last Updated on 19th October 2013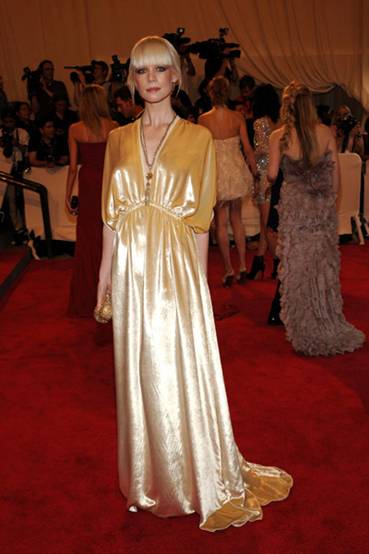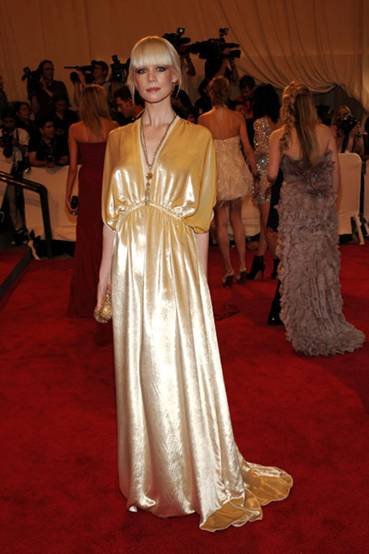 Following her recent appointment as guest designer at Juicy Couture, Erin Fetherston stepped out onto the red carpet in a bespoke Juicy gown at the Costume Institute Gala over the weekend.
If you thought Juicy was confined to velour tracksuits then you're wrong, well half wrong. Yes you guessed it; this 1930s inspired dress is indeed made from a high shine velour – with chiffon detailing.
There's no denying that the relaxed silhouette of the dress is classic and elegant, but we're just not quite sure it works so well in velour. Luckily Erin is gorgeous so she pulls of the look pairing the deep V with a long pendant that gives it a luxe seventies feel. Definitely a different approach to the evening gown, and who knows, velour could be the next big thing on the couture catwalks?