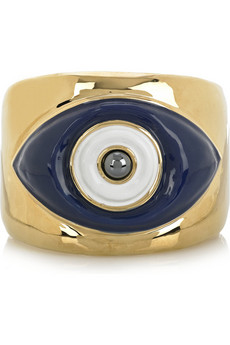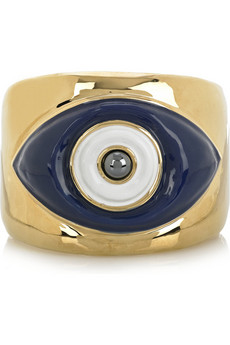 Ensure that all eyes are on you with this cuff from Kara by Kara Ross.
The 14-karat gold plated bracelet – entitled Evil Eye -features a hematite bead as the pupil, and has an opening at the back, making it easy to slip on and off.
The cuff certainly makes a statement and part of us is a little scared by the all-seeing eye… but we still love it.
£270 from Net-a-Porter.