Last Updated on 20th October 2013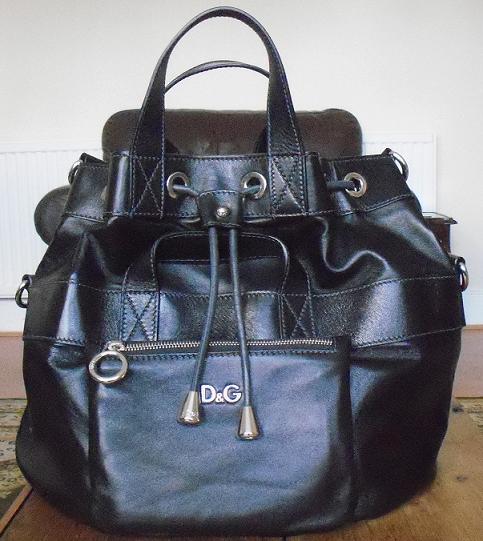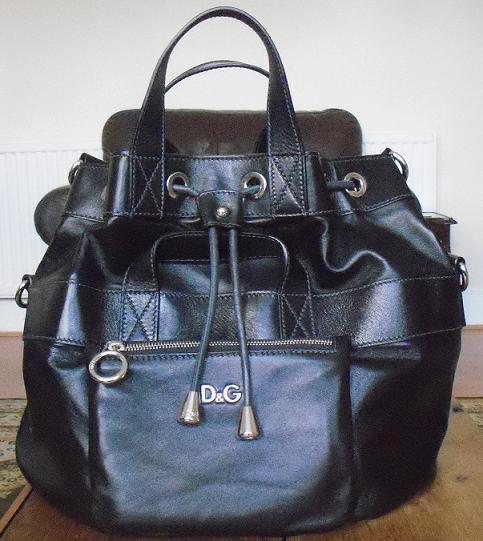 Well, hasn't the last week flown by? Yep, it's that time again, and what a privileged week we've had in the build up to our second instalment of MFL does my-wardrobe – we've been wearing D&G's Raquel drawstring shoulder bag.
I hope you like personification as much as me. Meet Raquel – no need to nickname this lady, she comes with her own title – she's the woman every girl wants to be: classic with a modern twist, sophisticated yet sexy, understated but highly rated and never, ever overlooked.
For the first few minutes of our relationship, Raquel and I struggled. We had to work out a way for us to share the limelight – jealousy's a terrible thing, y'know (I had to put up with several stares on our first outing). To be honest I think she held a little grudge with me for leaving her half an hour in the bag after collecting her from my-wardrobe HQ, but after explaining over a Pret lunch that re-bagging in the street just isn't what us fashionistas do, we formed a truce.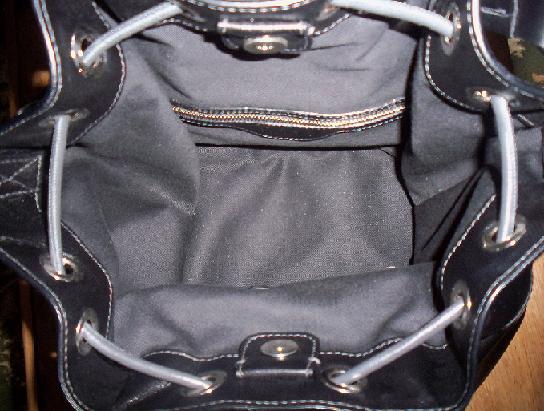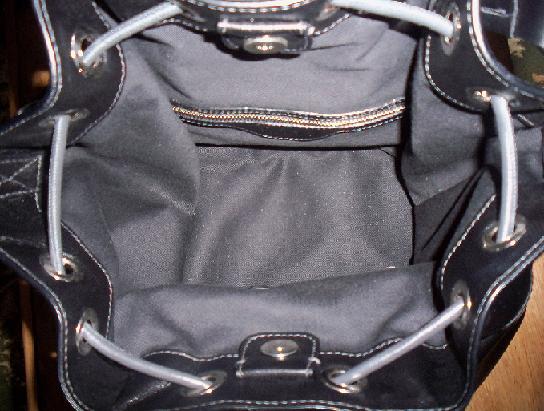 Raquel's a lady after my own heart, and for a girl that looks so slick she's got a surprisingly large tummy – she held my purse, my notepad, umbrella and water without fluttering an eyelet, and she'd have welcomed a jacket and more besides. Her mouth (that's the deep inner pocket, FYI) also looked after my make-up and various other tid-bits. No room for my phone, though, Raquel? D&G like things to have their place, and as the ever-organised Raquel will tell you, your phone belongs in the front zipped pouch. Phew.
She's undeniably chic, but she's been blessed with a cool hand, too. Come to think of it, she reminds me a bit of Naomi – soft black skin (in this case leather, of course), expensive, and a tough exterior that's as supple as can be once you've come a little closer. But though Raquel might be sleek, she's got edge, and the silver hardware surrounding her skin proves it.
If it's detail you're after, she's got bags of that too. A contrasting slate quilted bottom and matching leather drawstring that's weaves and gathers in between the eyelets, weighted silver toggles with imprinted D&G logo, zips and over-sized pulls, criss-cross stitching and inside there's a leather patch with 'Bag Raquel' emblazoned on it to make sure you'll never forget this girl's name. Best of all is the D&G logo on the front – small enough to not warrant you a show off, big enough to make sure everyone can see it. Perfect branding, in other words.
There's multiple straps, too: two smaller ones at the top to wear her hand held or on your lower arm, a detachable longer strap to wear over your shoulder, and another small one at the back which could probably be held, though I suspect it's really there for aesthetic purposes. Raquel is a woman, after all, and a woman that likes to look her best. She also partial to a raspberry collins, but that was sort of forced upon her. Whoops.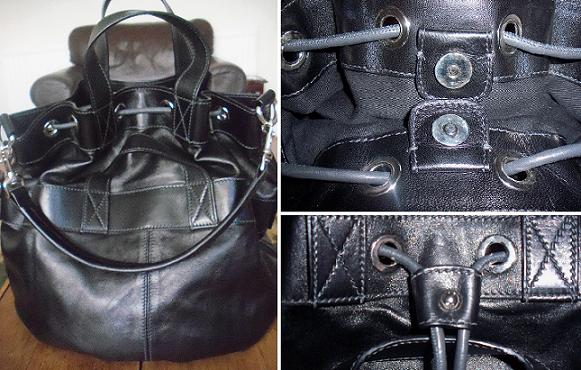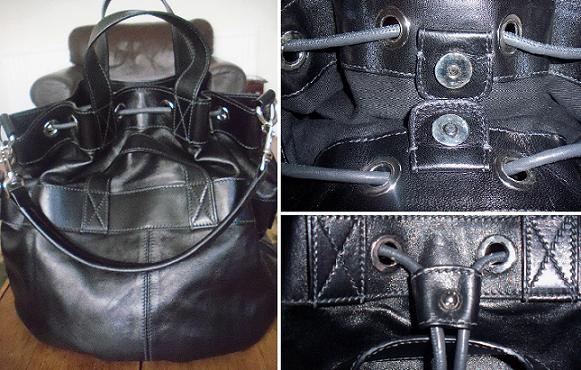 Truth be told, I think a lot of women will like Raquel – younger girls will appreciate her bucket shape and rock chick silverware; older women will love her timelessness. What they probably won't love is her price. Women like Raquel don't come cheap and for that reason, unless you have a spare £695, she's not someone you'll stumble across often. Her quality, style and attention to detail, however, are unquestionable. Yes, for a black bag she's rather expensive, but Raquel's a fresh-feeling classic that will work with you wardrobe for years to come. Plus the feeling of carrying a D&G on your arm is pretty priceless.
D&G Raquel Drawstring Shoulder Bag, £695, available at my-wardrobe.com