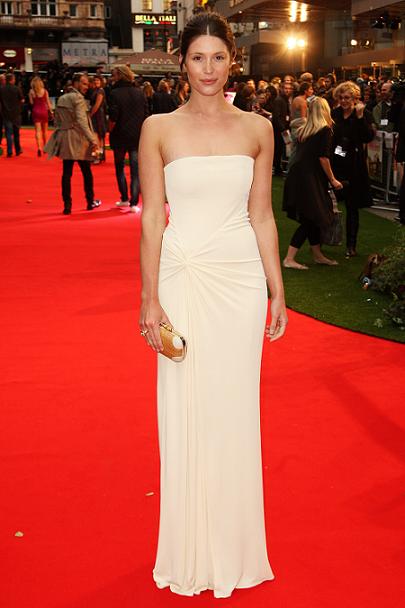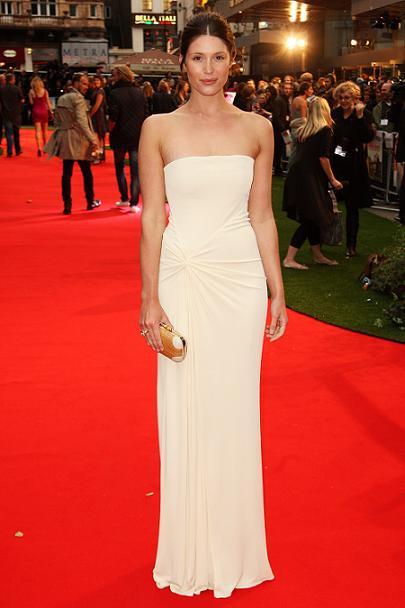 For the premiere of Tamara Drewe in Leicester Square on Monday night, we had visions of leading lady Gemma Arterton choosing her usual uniform of red lipstick, dark eyeliner and over the top glam, but we certainly weren't expecting her choice to turn to this season's minimalist trend for her moment in the spotlight.
Wearing a white jersey front knot gown from Gucci's 2011 collection, Gemma looked ravishing (despite the London drizzle) as she trod the red carpet all fresh-faced with barely a scrap of make up.
And accessorising only with a simple straw clutch and diamond earrings, the actress showed that this season, less really is more.
What do you think of her look?