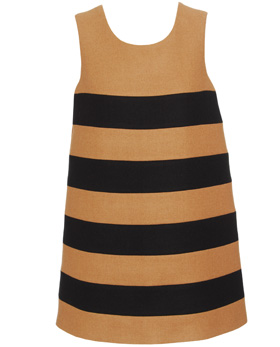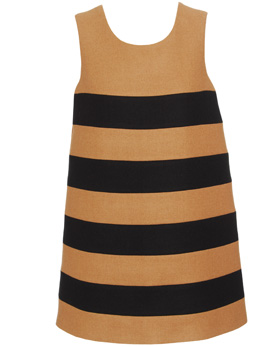 Trust us, this will be the one which spawns a thousand high street copies, because Stella McCartney's shift dress with taupe and black stripes is perfectly formed, however you look at it.
We've always got our eyes peeled for those must-have minimalism buys, especially ones like this, which are easily as exciting as the more showy pieces, and in textured wool, this beauty retains structure in a simple trapeze shape, hiding a multitude of sins whilst finishing at mid-thigh level.
We can't wait to wear it just as Stella intended – bare-legged (for as long as the weather allows), pointy low heels and hardly a spot of make-up in sight. Getting dressed up is getting easier.
Stella McCartney striped shift dress, £980, available at Browns. BUY NOW!