Last Updated on 9th September 2010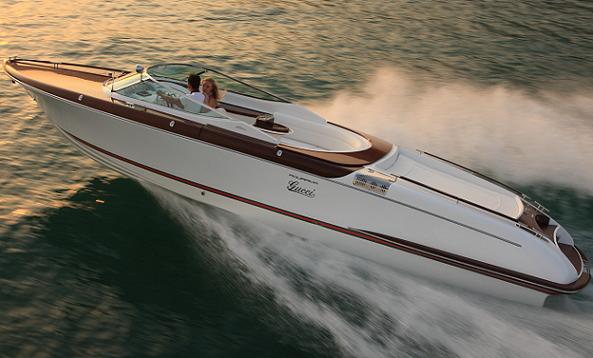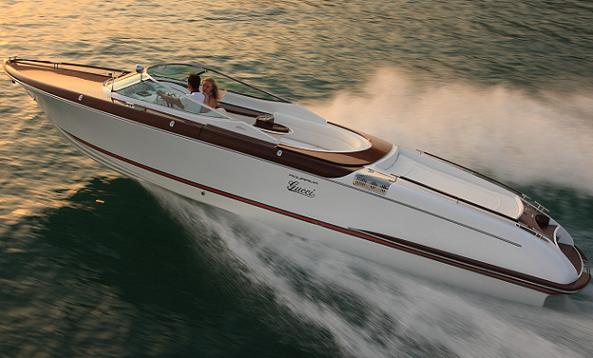 If you like your boats like you like your fashion – that is, exclusive, elegant and expensive – you might just be in luck. Gucci has teamed up with luxury Italian boat company Riva to create an exclusive made to order yacht, called Aquariva by Gucci, to celebrate the house's 90th birthday next year.
Recreating the high glamour that defines the luxurious lives of Italian jet-setters, the yacht was unveiled yesterday at the International Cannes Boat Show, boasting traditional Riva craftsmanship tweaked with classic Gucci touches: the fibreglass hull is painted in Gucci's signature glossy white combined with Riva's iconic mahogany and features the Guccissima print on the sun deck, for starters.
"Over the decades the iconic Riva boat has become without doubt one of the most evocative images of Italian style, sophistication and elegance," says Gucci creative director Frida Giannini. "It is a symbol of a glamorous lifestyle that sparks fond memories of La Dolce Vita – a golden age when both Gucci and Riva attractedan enthusiastic following among the international jet set. It is therefore especially meaningful in Gucci's 90th anniversary year to be able to recognise and celebrate the great traditions and values of both Gucci and Riva through the Aquariva by Gucci."
But if you missed the grand unveiling yesterday, worry not – there'll be a special presentation to welcome Aquariva by Gucci on September 22nd, the opening day of Milan Fashion Week, when it will then set sail across the world's oceans to visit some of the sea's most prestigious boat shows throughout 2011. And, like you need telling, there's a series of exclusive Riva by Gucci accessories to accompany it.