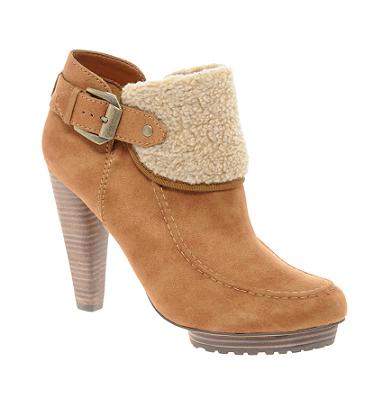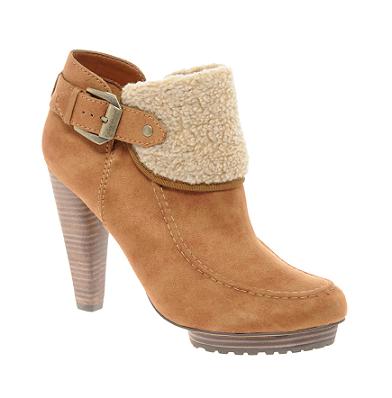 All hail the shearling boot. We already know how important jacket trims in this fluffy fabric are, but let's not neglect the new shoe revolution under way, too.
Many stores have a boot or clog embellished with fur and shearling this season, but none are more well-crafted than ASOS's Tombola bootie, complete with a fanciful cuff at the front.
Perfectly in tune with autumn's sentiment but understated with it, we love the buckle detail and cone heel, all in a great shade of camel. Wear with jeans and over-sized jumpers for an outdoors kind of rock 'n' roll and just try not to stare at those tootsies.
ASOS Tomboa Shearling Cuff Shoe Boot, £50, available at ASOS. BUY NOW!