Last Updated on 20th October 2013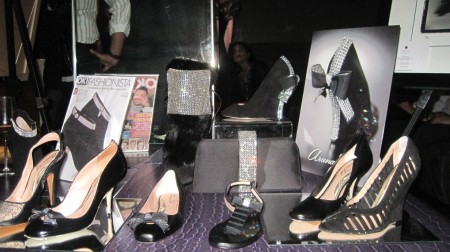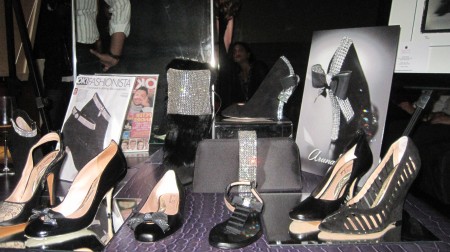 Last week MFL were lucky enough to get an insight into the mind of Aruna Seth, shoe designer to the stars and all round lovely hostess.
If you haven't heard of Aruna yet, don't worry, you soon will – this was a space brimming with Swarovski crystals and elegantly designed courts; all packed into London's Mandeville hotel.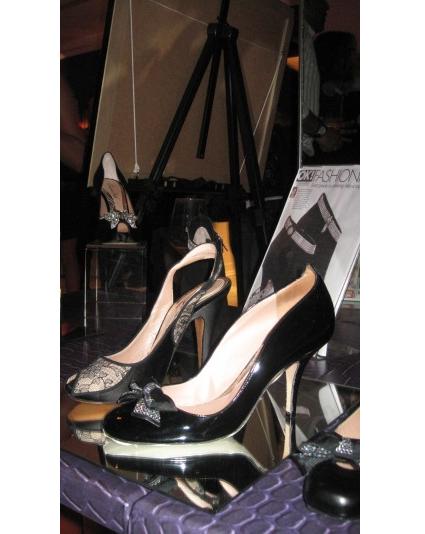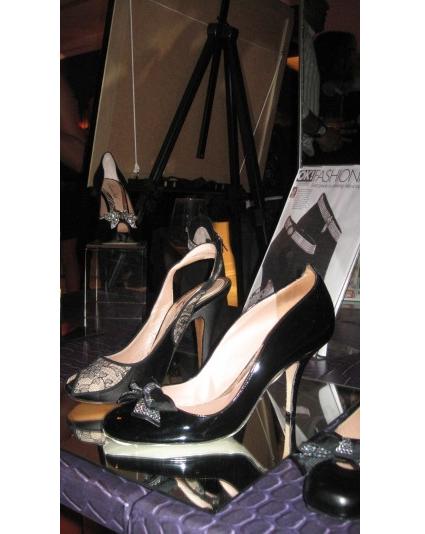 Apart from chatting to Aruna about her latest escapades, we took a peek at both the bridal collection (a market Seth seems to own) and the more accessible winter collection. Split into three sections, we were first treated to an all-black crystal fest, where well-constructed heels met perfectly-arranged sparkle. If winter boot shopping is getting you down, we can personally recommend Aruna's calf length suede pair, complete with pom poms and crystal draping – who said the weather should stop our fun?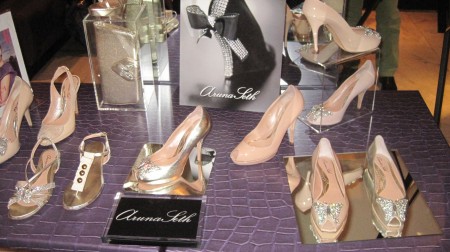 Next up was an all-nude selection, where butterfly-embellished flats sat alongside snakeskin platforms. Seth is really trying to expand her remit, and is bringing her craftsmanship to the fashion table with her, thank heavens!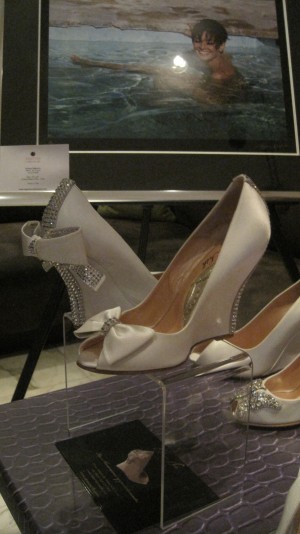 We have to admit, our favourite part of the night by far was sampling the bridal collection – pale shoes that are transferable to a night out on the town. Aruna has carved a name for herself in producing quality, well-attended pieces that are built to last – we were chuffed to discover a padded sole made for pounding the pavements in, who'd have thought? – which is why, despite the wedding tag, we're seriously considering bringing some of those stunning crystal bow heels into our wardrobes as soon as possible.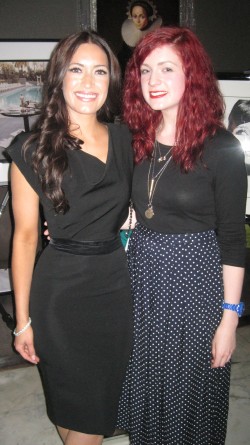 Alongside Aruna's work sat another art form – celebrity snaps through the ages by Terry O'Neill, Danny Clifford and Douglas Kirkland. Occasional glances at the off-duty Beatles, or Audrey Hepburn relaxing in a swimming pool, definitely complimented the glamorous fashion on offer.
To top it off, we only went and bumped into our favourite Apprentice candidates at the event, too. Kate Walsh, naturally stunning in a print dress, rocked up with her mates Howard and Raef (both Apprentice alumni, of course) to chat to guests and sample the delights on offer. What a night.
Aruna Seth is available at Browns and online at arunaseth.com, and be sure to check out Legende Celebrity artwork here.