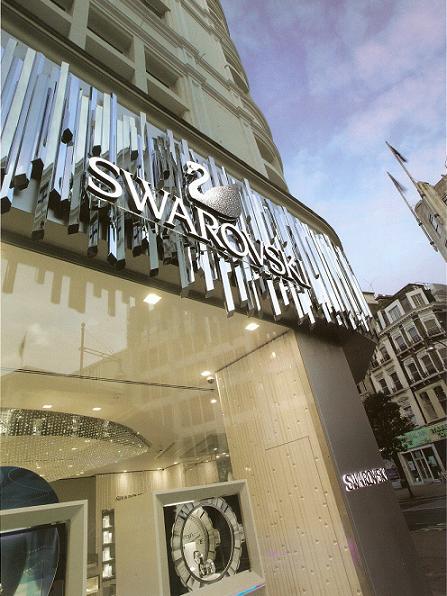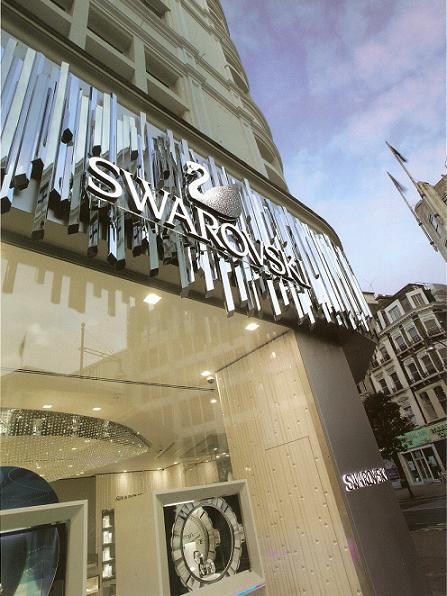 All that sparkles needs space to shine – we're not quite sure what that means either, but Swarovski has just opened the doors to its first London flagship store set up like a Crystal Forest.
That's it's name, by the way. The company unveiled its new space on Oxford Street last night – marking its 57th store in the UK, FYI – which is now the 8th to have been designed around the contemporary Crystal Forest theme.
If you'd like us to stop saying Crystal Forest and actually explain what that means, it's a concept courtesy of Japanese designer Tokujin Yoshioka, combining enchanting design in a real retail environment – or one very sparkly store, in other words.
"Oxford Street is key to our UK strategy and the ideal place for our UK flagship store, alongside our existing stores on Europe's busiest shopping street," says Hayley Quinn, director of Swarovski UK. "The Crystal Forest concept puts Swarovski at the forefront of modern store design and will be a real showcase for the brand as well as an exciting place to visit and shop. I'm positive that customers will love the modern and beautifully designed 'Crystal Forest' concept."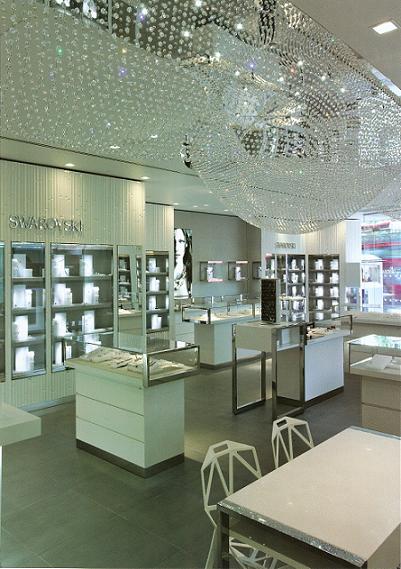 As well as gleaming glass cabinets displaying the label's latest fashion jewellery, classic collections and home accessories, there's plenty of other bling to catch your eye. From reflective white walls to stainless steel prisms, a crystal-embellished twisted couch in the centre to a signature Swarovski crystal swan behind the till and a stunning wave-shaped cascade chandelier, there's not one corner of the store that's been without some sort of sparkling architectural touch.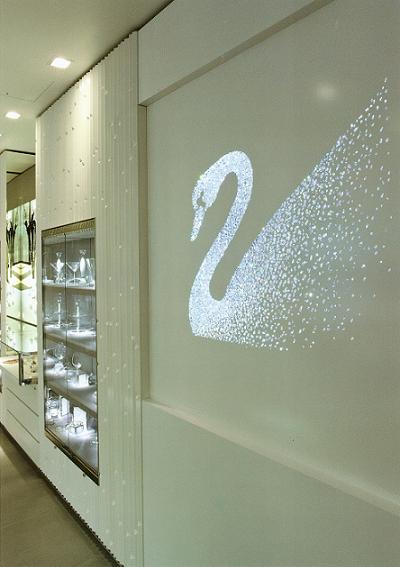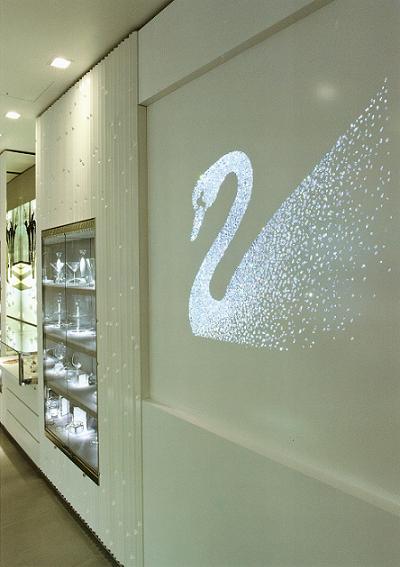 And if the sound of that doesn't tempt you to check the Crystal Forest flagship out, perhaps this will. Swarovski has designed an exclusive edition Erika Lilibet pendant, named after the Queen's childhood nickname, encrusted with Union Jack crystals – but it's only available at the new store.
You'll find Swarovski's Crystal Forest flagship at 321 Oxford Street, London.