Last Updated on 20th October 2013
This dull weather has been getting us down a bit if we're honest, but luckily we've been wearing something suitably sparkly from my-wardrobe to brighten up our days – and no, it's not a bag. It's Antik Batik's Dream lightweight sequinned jacket.
I bet some of you will have shuddered upon reading those words, but bear with me. Sure, sequins can cause all sorts of sartorial nightmares, but they can also create dreams if you get the styling right (and yes, with a name like Dream, you can bet this jacket is one piece to do just that). That's why I'd like to introduce you to a new friend of mine – the matted sequin. A revelation – to me, at least – they offer a subtle sparkle with a far sleeker finish, and without that glittery garishness, though the above picture would have you think different, I'm sure (probably a testament to my-wardrobe's super photography skills if nothing else).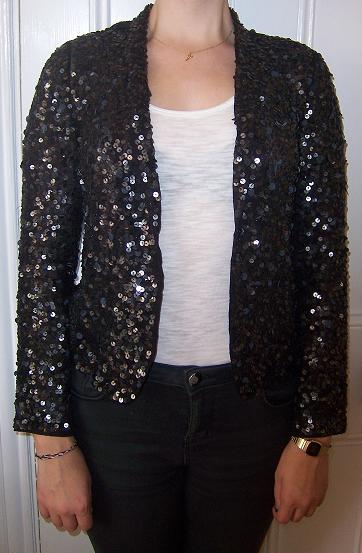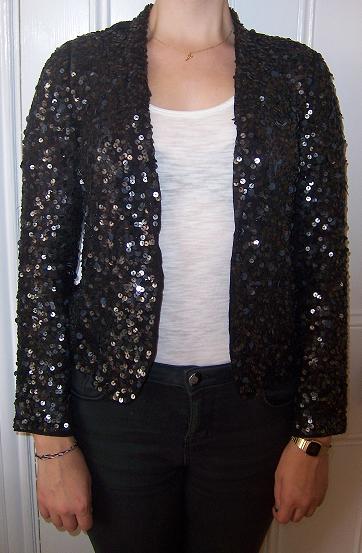 Thankfully, they haven't been used sparingly on Antik Batik's lightweight chiffon jacket – it's smothered in the charcoal-coloured things alongside circles of navy suede for an unconventional twist of texture.
A fitted cropped design finishing just at the hip with two hook fastenings at the front, you're probably thinking this piece is reserved for evenings only, but it's surprisingly wearable for daytime, too. Worn undone over a slouchy tee and distressed denim, it adds a sophis touch to urban styling – though I'll warn you, the open fastenings may catch on your sleeve and cause limp wrist syndrome for a minute or two.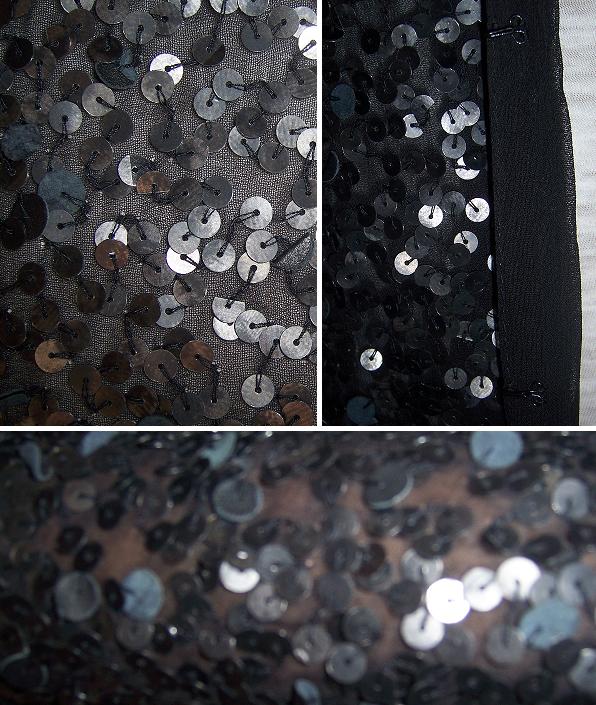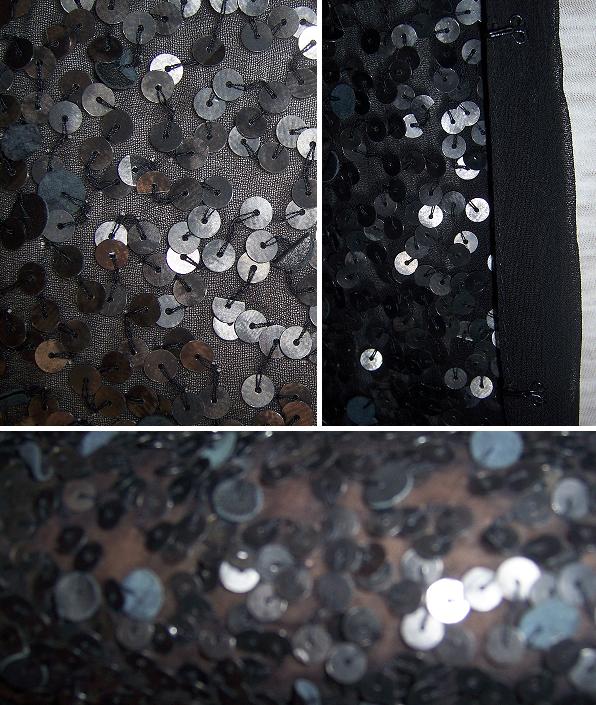 Which leads me onto my only real reservation with this jacket – it's durability. As a delicate piece, I'd be a little worried about wearing it regularly for fear of catching it on sharp corners or snagging it on jewellery. That said, though, it's a great piece to keep handy for special occasions and evening do's to add a subtle touch of cool-glam – trust me, its elegance really comes to life – but then again, it depends whether you can afford to shell out over £300 on an occasional item.
Yep, Antik Batik's Dream jacket will set you back £333 which, if I'm honest, I find hard to place for value. Sure, it's pretty pricey for what's essentially a glorified trophy jacket, but it's a bit more than that really, isn't it? It's Antik Batik, and as always, you pay a price for the luxury labels you love. And, considering it's actually a rather timeless piece (it's got that haute Hollywood glamour that feels quite classic, you know), it will, at least, wear you well (or rather you it) – provided you haven't snagged all your sequins off.
Antik Batik Dream lightweight sequinned jacket, £333, available at my-wardrobe.com