Brr, it's cold today, isn't it? So we hear, it's been pretty chilly all week, too, but we wouldn't know because we've been wrapped up like an Eskimo in mohair. Ah yes, for this week's instalment of MFL does my-wardrobe, we've been wearing something suitably snuggly – Sportmax's grey Vento mohair jacket.
Did you ever want to be something when you were little? Firemen and hairdressers were popular choices, I seem to remember, but I always rather fancied being a teddy bear – they get to go on all those crafty picnics, after all. Luckily for me, my (admittedly strange) childhood dream and slight obsession with Forever Friends came true this week – sort of – when I slipped into Sportmax's mohair, though some may choose to replace bear with yetti, but y'know, I'm down with that.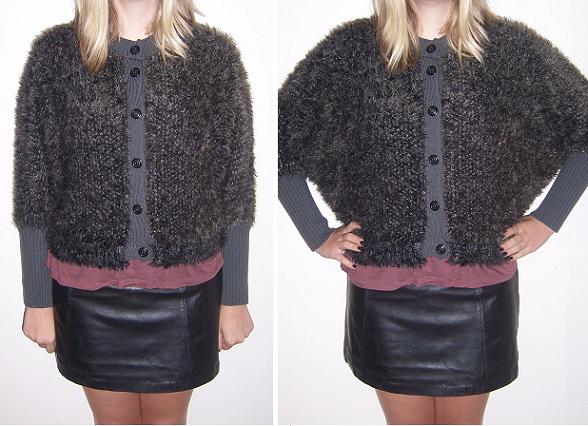 The cardigan (take note, it's not actually a jacket) is as soft as you might imagine, and satisfies my indulgent need for something sumptuous and luxury from knitwear this season. Falling at the hip with a slight batwing sleeve, the Vento jacket's finished with a ribbed trim and cuff which, despite my initial concerns, actually adds a sporty edge and a wearability.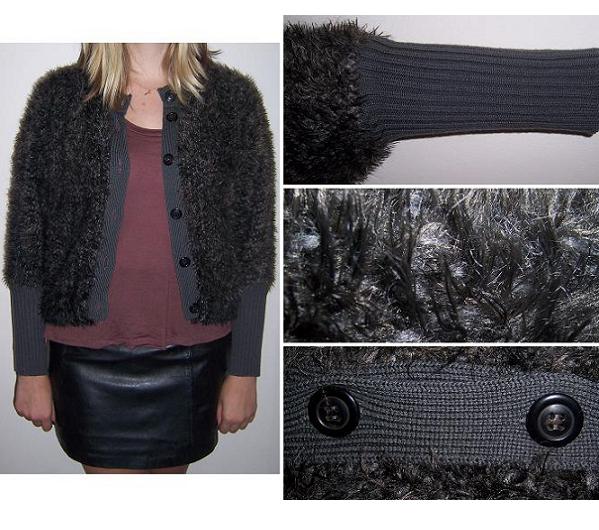 It makes it more practical, too – imagine washing your hands if you had furry cuffs (which reminds me, don't get this fur ball wet) – making for a far sleeker finish.
Sportmax's mohair cardi is also more versatile than you'd probably expect. Team with pared-down leather for soft and sumptuous cool-girl styling, with relaxed tailoring for an unconventional update, or with your favourite pair of skinny jeans and a slouchy tee – it adds a new-season focal point that's in line with all that faux fur we're seeing so much of, and in flecked charcoal grey it's great for breaking up autumn's camel, too.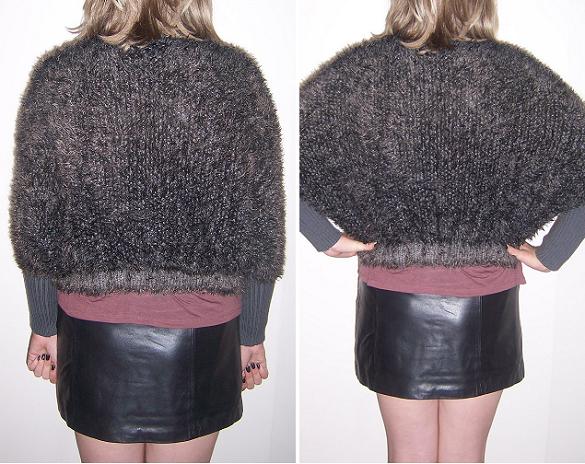 But it's not going to be the type of piece you can wear every day – as with most mohair pieces, it can soon turn into one fat matted mess if you're not careful (I'll say it again, don't get it wet). So is the £248 price tag a reasonable ask? Well, yes and no. It's super-cute and cosy, it's luxurious, and it's key for the new season, proving to be a reasonably practical and versatile piece, but it's one of those things that needs looking after, and I wonder if the novelty will soon wear off for many. I'm sure a lot of people will be divided on this one, and to be honest, I am too – I've enjoyed wrapping up in Sportmax's Vento mohair jacket this week and secretly stroking my arms on the train, but I probably wouldn't part with my pennies in a rush to get it back.
Sportmax Grey Vento Mohair Ribbed Cuff Jacket, £248, available at my-wardrobe.com