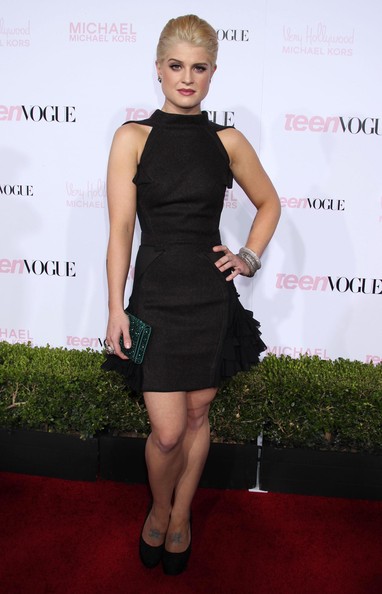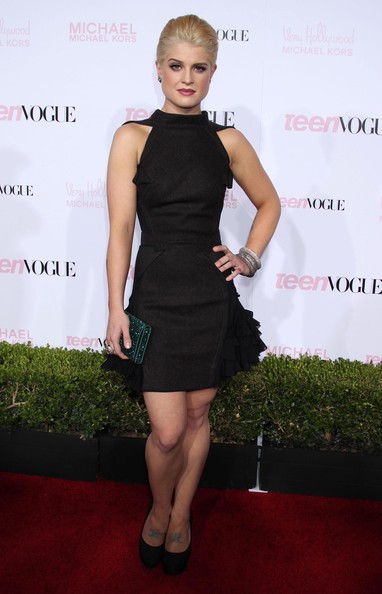 Kelly Osbourne's making quite the name for herself a style icon these days, isn't she? Doing her best to keep her new-found fashion crown, the TV star opted to wear a charcoal Vector dress from Zac Posen's AW10 collection at the 8th Annual Teen Vogue Young Hollywood party last week.
And we have to hand it to her, it proved the perfect from-front-row-to-party piece.
With a high neck and sculpted cut-away shoulder, this Posen dress nips her in at the waist and accentuates her curves with structured folds, streamlined sheer diagonal panels and a ruffled skirt.
After her fair share of, what shall we say, a few somewhat experimental teenage years, Kelly's learnt the lesson of less is more and opted for contemporary slicked-back hair and classic neutral makeup to complete her look, adding a splash of colour with an embellished emerald box clutch.
Congratulations, Kel, we reckon you deserve your new style status – though we would've liked a bolder shoe.