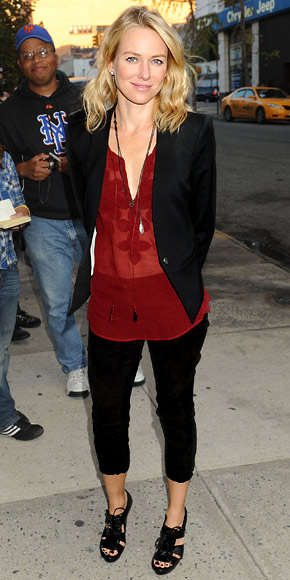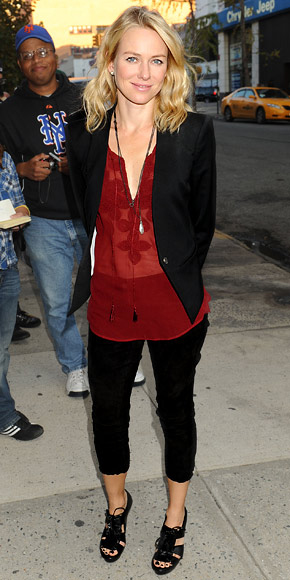 Naomi Watts is without a doubt a very talented young British actress, however we're not sure that, in this instance, her fashion sense deserves the same amount of praise.
Whilst attending the N.Y.C studios for The Daily Show with Jon Stewart last week, Watts wore a mélange of fabrics and style mishaps. The Coach cut out sandals are stunning, don't get us wrong, but when teamed with black suede three-quarter length pants, we have to wonder how Naomi's trail of thought works.
The floral top falls at an unflattering length too, and, er, dare we say it, looks slightly tacky in sheer.
But, credit where credit's due, her Helmut Lang blazer is a fierce piece of tailoring that certainly bumps up her style credentials- unfortunately, its beauty's a little lost in this unforgiving outfit.
Sorry Naomi, it's nothing personal.
Image