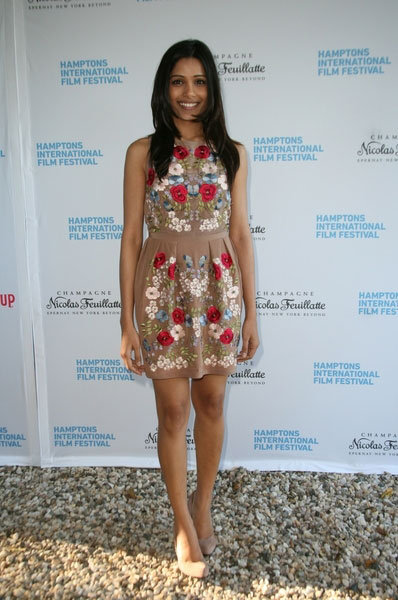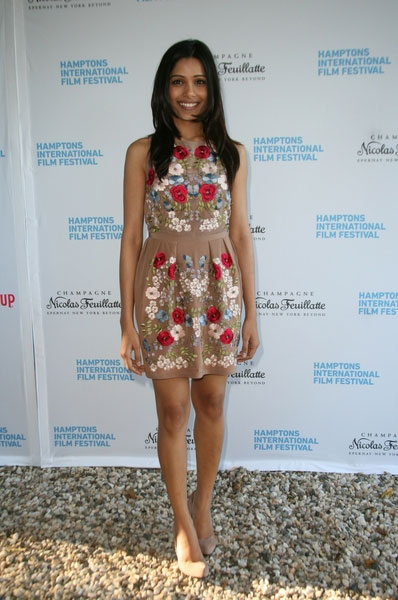 After rising to fame from the success of Danny Boyle's Slumdog Millionaire, Freida Pinto has since been crowned one of the better-dressed of young Hollywood – and it's easy to see why.
Whilst attending a lunch at the Hamptons International Film Festival last week, Freida opted to wear a floral beige Stella McCartney shift dress with matching Salvatore Ferragamo pumps, both of which proved a perfect choice for the elegant young actress.
There's no denying the stylish starlet looked absolutely stunning: her outfit complemented her skin tone to a tee and the colourful floral pattern on her dress helped retain an element of youth.
From the slums of Mumbai to the red carpet of Hollywood, Freida Pinto has certainly ditched her glad rags to become part of the prestigious fashion elite.