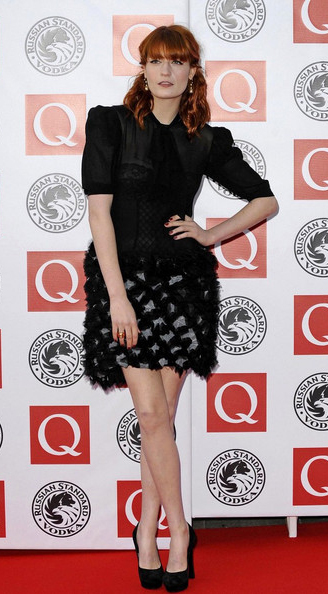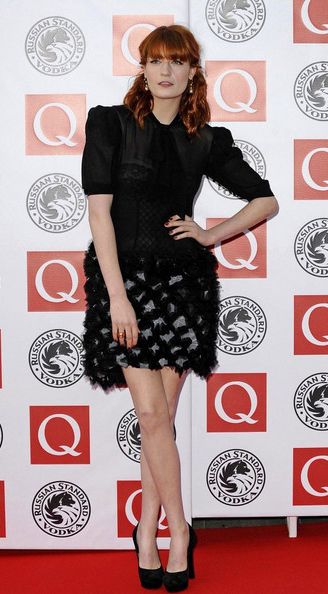 Looking as stunning as ever, Florence Welch stayed true to her stylish tendencies by wearing head-to-toe YSL at the 2010 Q Awards on Monday – the British singer certainly turned up the fashion heat at Grosvenor House, as well as winning two awards for her band.
Ditching her trademark floral maxi dress, the bohemian beauty opted for a more gothic-inspired look for the event in a black and white tulle skirt, which flattered her pale pins perfectly, giving a cool contrast of colour. The sheer ruffle-collared blouse gave a youthful look to the outfit, too, allowing a sneakily sexy lace corset to show through – a subtle alternative to spring's underwear as outerwear trend.
We have to admit that we do have a slight tendency to go weak at the knees when it comes to ginger-haired pale women – they just look so striking, non? So it's really no wonder we're extremely fond of Florence Welch, especially in all-out YSL.