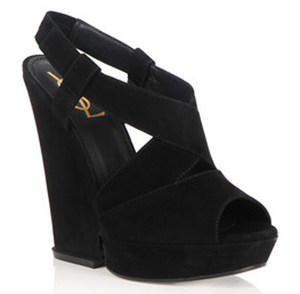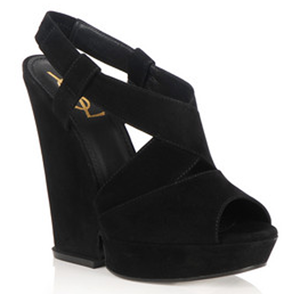 Whisper the words Yves Saint Laurent to any full-time fashionista and their heart will instantly skip a beat, so when it comes to a pair of classic YSL wedges, we think you'll agree, they need little introduction.
Complete with classic peep toe and criss-cross strap detailing, these designer dreams will set you on your stylish way this party period – plus their day-to-night appeal is one that surely can't be flawed.
The cut-away style and ultra chunky wedge reinforce what we've come to love from the luxury French label, so to guarantee you take your sartorial sense to a daring new level this festive season, a brand new pair of cool-classic YSL specials are just what the fashion doctor ordered.
Yves Saint Laurent Hortense Suede Peep-toe Wedges, £550, available at Matches. BUY NOW!