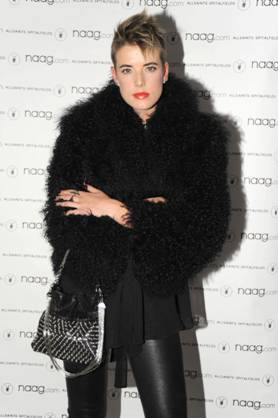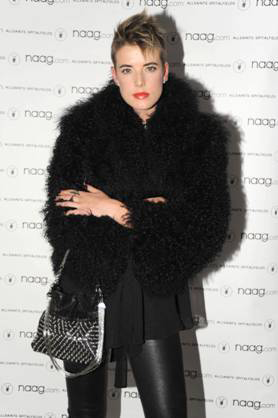 Supermodel Agyness Deyn has taken to the web and created a new fresh and exciting fashion and lifestyle e-zine called Naag.com, and along with the help of her journalist friend Fiona Byrne, the two held the launch of their new adventure at Mary Queen of Scots in NYC last Friday.
Dressed head to toe in black, the British model looked ultra chic and stylish in her gothic-inspired get up, not to mention her want-one-right-now Rebecca Minkoff handbag.
The exclusive SAKS collection silver studded cinched handbag comes complete with chain mail detailing and tons of rebellious attitude, proving the perfect piece of arm candy for wild child Agyness Deyn.
Suffice to say Rebecca Minkoff's shot straight to the top of our Christmas wish list.