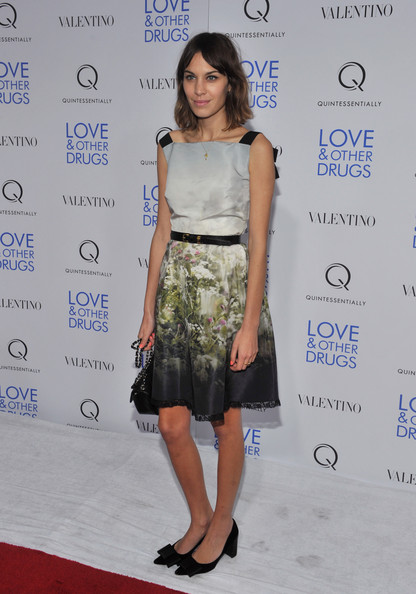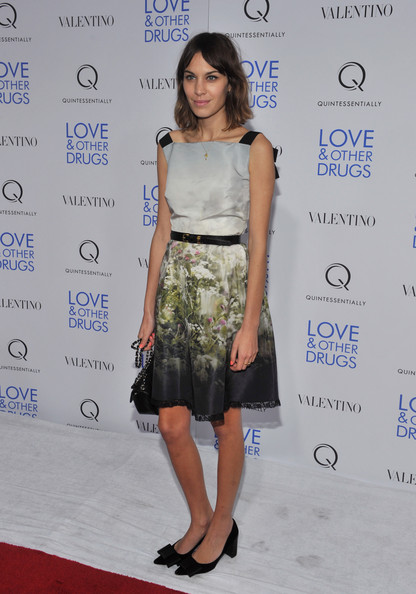 Alexa Chung has always remained a firm fashion favourite in the trend-setting celeb department with her cute and quirky style, but on the very rare occasion she gets it wrong, boy does she go some.
Attending the New York premiere of Anne Hathaway's latest movie, Love and Other Drugs, the TV presenter opted for a painterly Valentino frock – usually a fail-proof choice – but not on this occasion.
We can't quite put our finger on what is – after all, Valentino's one of our all-time favourite fashion labels – that makes this Resort 2011 green floral sundress look so out of place on the former fashion model, but it might have something to do with the ill-fitting fabrics and awkward midi heels that make Alexa look old beyond her years.
Have we just become too accustomed to her usual grunge-edged get-ups?
Either way the dress itself is gorgeous, it's just not so stunning on Ms. Chung – sorry Alexa.