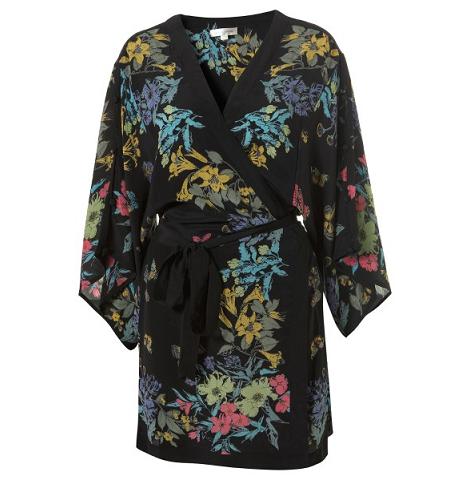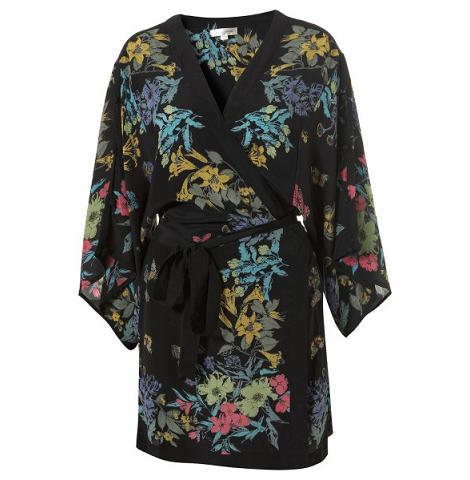 If fur and fluff don't cut your bedtime mustard, opt for something a little sexier by means of a silk kimono – this oriental piece from Topshop is definitely at the top of our Christmas wish list this year.
We love the fact that it's made from 100% silk – which puts it high up on the luxury scales, non? – whilst the vibrant oriental pattern adds a splash of colour that screams decadent glamour.
Oozing effortless opulence to boot, we imagine throwing ours over a slinky silk nightie whilst doing our makeup at a decidedly vintage dressing table, or wear it as a quick cover up when you get out the shower – hell, you can even wear it at the beach on holiday.
This kimono really is one multi-purpose piece that will transcend the seasons.
Oriental kimono, £85, available at Topshop. BUY NOW!